One of the biggest trends around the world is environmental consciousness. The reach is beginning to go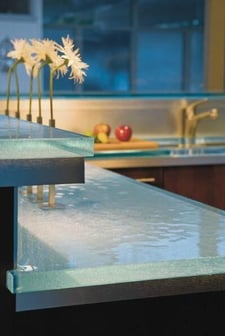 beyond the type of food one consumes or the clothes they where, but is now extending into the homes. It began with cleaning products and now it's about the materials used during a kitchen remodel that make a home environmentally friendly.
Here are some tips for a green kitchen remodel:
Repurpose- Instead of throwing everything away after demo, check to see if any of the old material scan be reused. Such as turning old cabinet doors into a desk or old floors into a shed.
Energy- Purchasing energy efficient appliance is the easiest part about going green because of the Energy Star Certification.
Natural Resources- Purchasing products for your kitchen remodel that are made of recycled materials such as glass, concrete, or wood is an essential part to going green.
Water Consumption- Installing an on-demand or tank less water heather will eliminate tons of wasted energy.
Having an eco friendly kitchen doesn't have to be a lot of work. Do your research and understand the origins of the products that you bring into your home.