Seismic Retrofit Services
Getting Started with Seismic Retrofit Services
Everything You Need to Know About Our Retrofit Projects
Schedule a Quote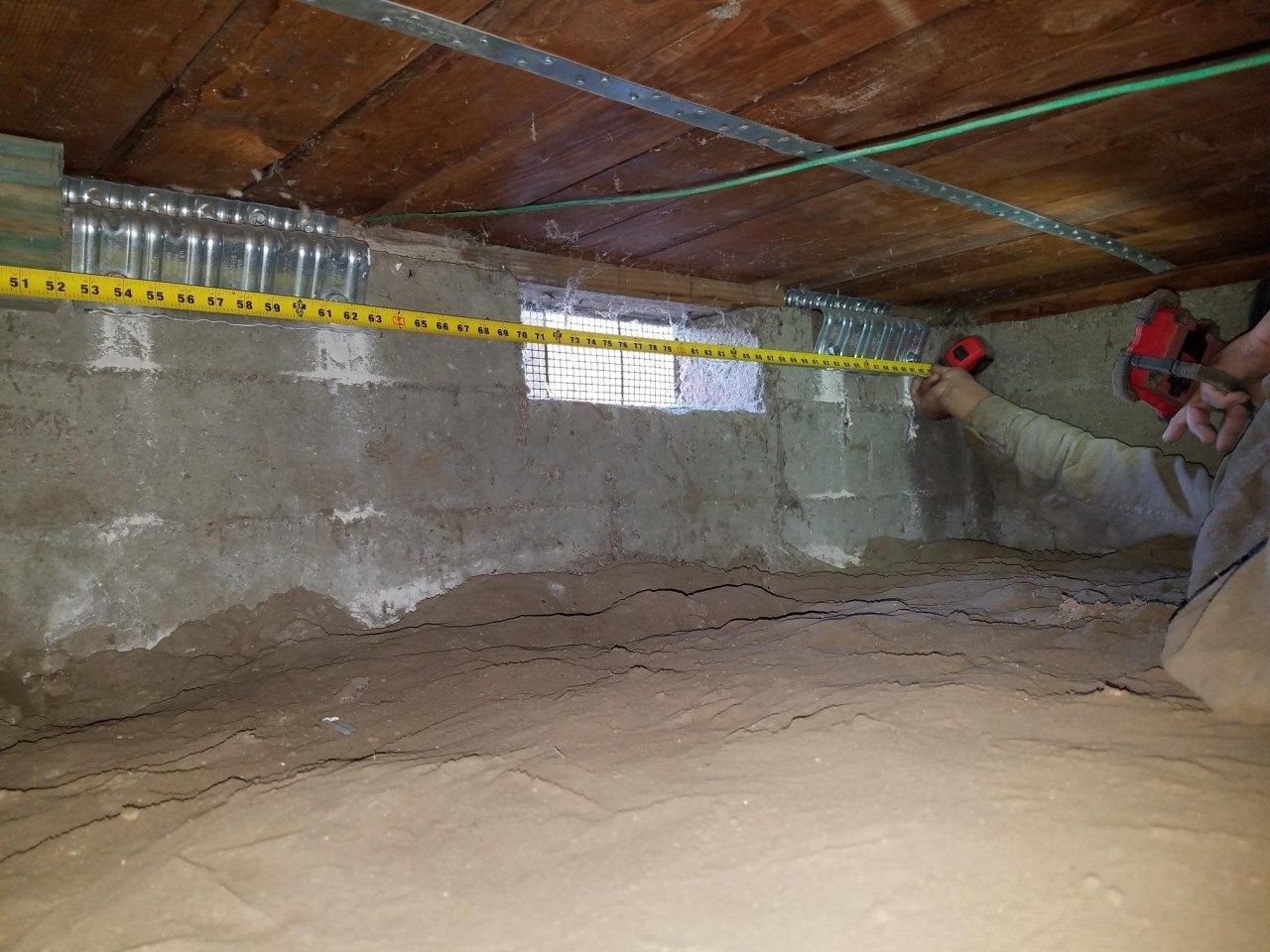 Residential Foundation Bolting
Did you know that a simple Brace+Bolt seismic retrofit can help protect your home against earthquake damage? If your home has a raised foundation (crawl space) and was built before 1989 you should consider bolting down your foundation.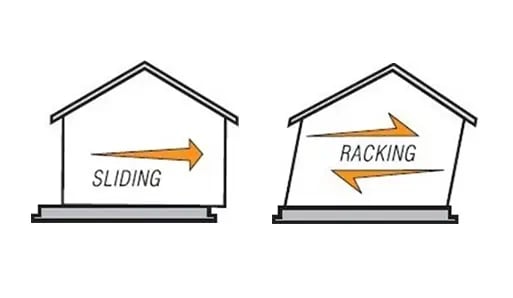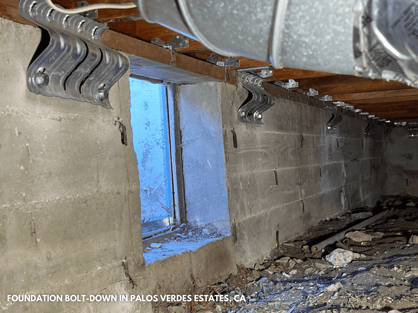 During a large earthquake your home could potentially detach from the foundation, causing substantial and expensive damage to your home. A foundation boltdown is an affordable way to help prevent costly damage caused by an earthquake. The process is easy, after pulling permits, most homes are retrofitted in less than a week and a half.
The first step to protecting your home against earthquakes is to pick up the phone and speak to one of our pros or visit our website to request a consultation anytime. During your consultation we'll discuss costs, permits, timelines, and we will schedule an inspection of your foundation. Bay Cities Construction can help provide Site Plans, Permits, Installation, and CEA/EBB paperwork.
Learn more About Bay Cities Construction
Our team is dedicated to making your kitchen remodel dreams become reality. See who we are and how we do it.
See how it works
What Homes Need a Brace+Bolt Retrofit?
Do you have a crawlspace foundation?
Was the home built before 1989?
Does the foundation have cripple walls?
Are you on a hillside? Or a sloped lot?
If you answered 'Yes' to at least one of the questions above, you will likely need a brace+bolt retrofit.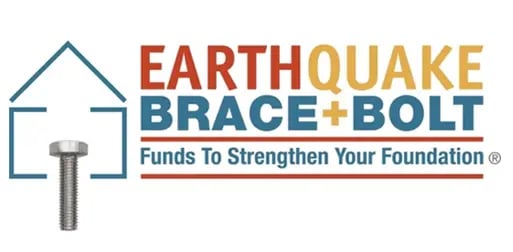 Every year the Brace + Bolt Program from the California Earthquake Authority awards select households with a $3,000 grant to help cover the cost of a seismic retrofit for your home. These grants are made possible by the State of California and local authorities to help incentivize homeowners into taking preventative measures. Although these grants do not cover the entire cost of a boltdown, they do help cover at least 1/3rd of the cost (depending on the size/age of your home). Bay Cities Construction is a participant in the Brace+Bolt program and we can be found in the local directory when searching for a contractor. If you have been awarded a grant – contact our team to schedule a consultation and foundation inspection.
Want to learn more about the Brace+Bolt grant? Sign up for notification emails at https://www.earthquakebracebolt.com/ to be notified when the application window opens in your area.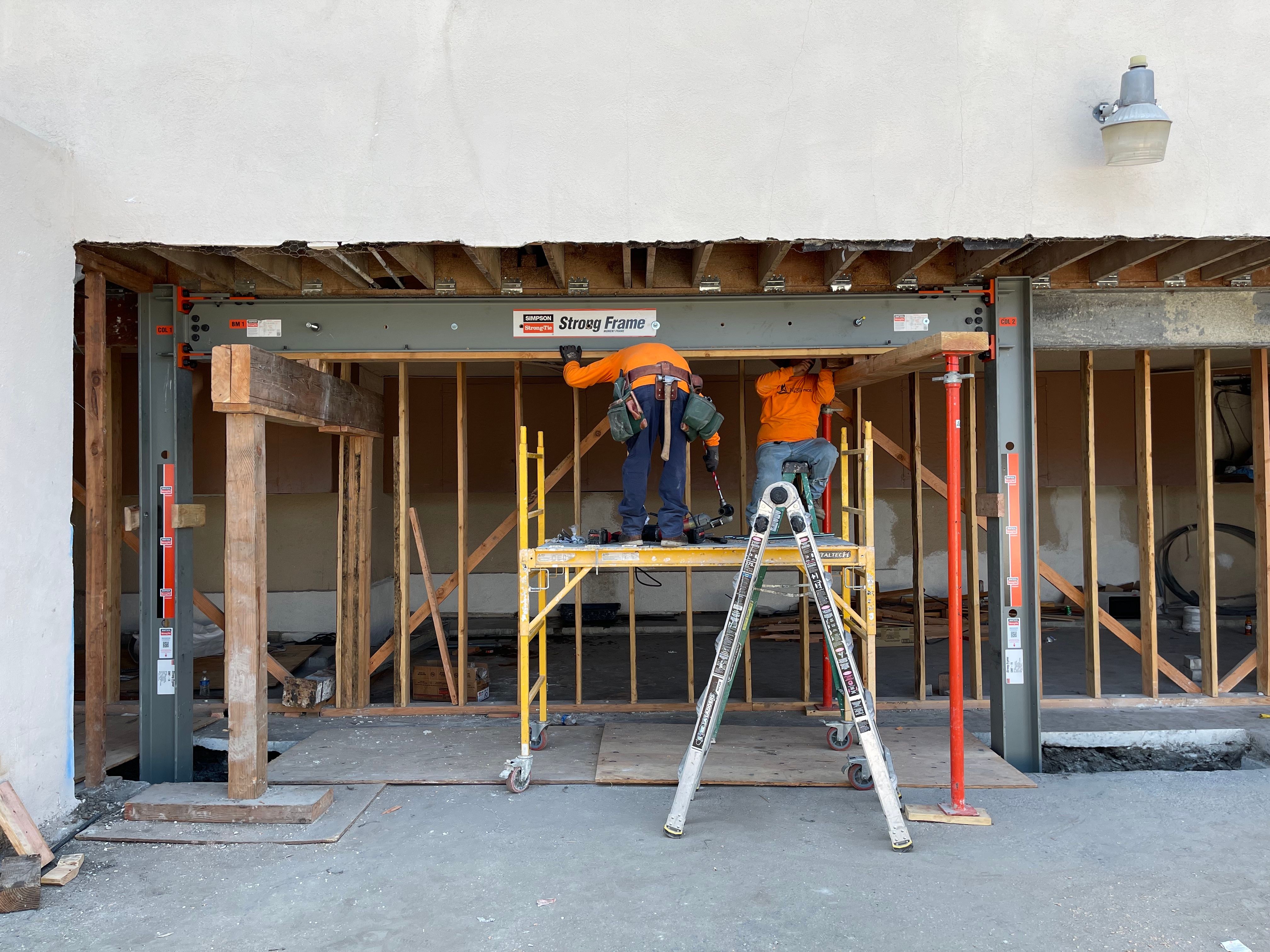 Seismic Retrofit for 'Soft-Story' Apartment Buildings
Mid-century apartment buildings are very common in Southern California, they are a leftover relic of the post-WW2 construction boom. Did you know that apartment buildings built before 1980 that have a "Soft, Weak, or Open-Front (SWOF)" buildings with ground-level parking are vulnerable to experiencing significant damage and possible collapse during an earthquake?
Cities like Los Angeles, Santa Monica, Pasadena, Culver City, West Hollywood, and Torrance have all passed local ordinances to require seismic retrofits for these "soft story" apartment buildings.
But even if your city doesn't require it, you should still consider retrofitting your property to help protect your tenants and your investment.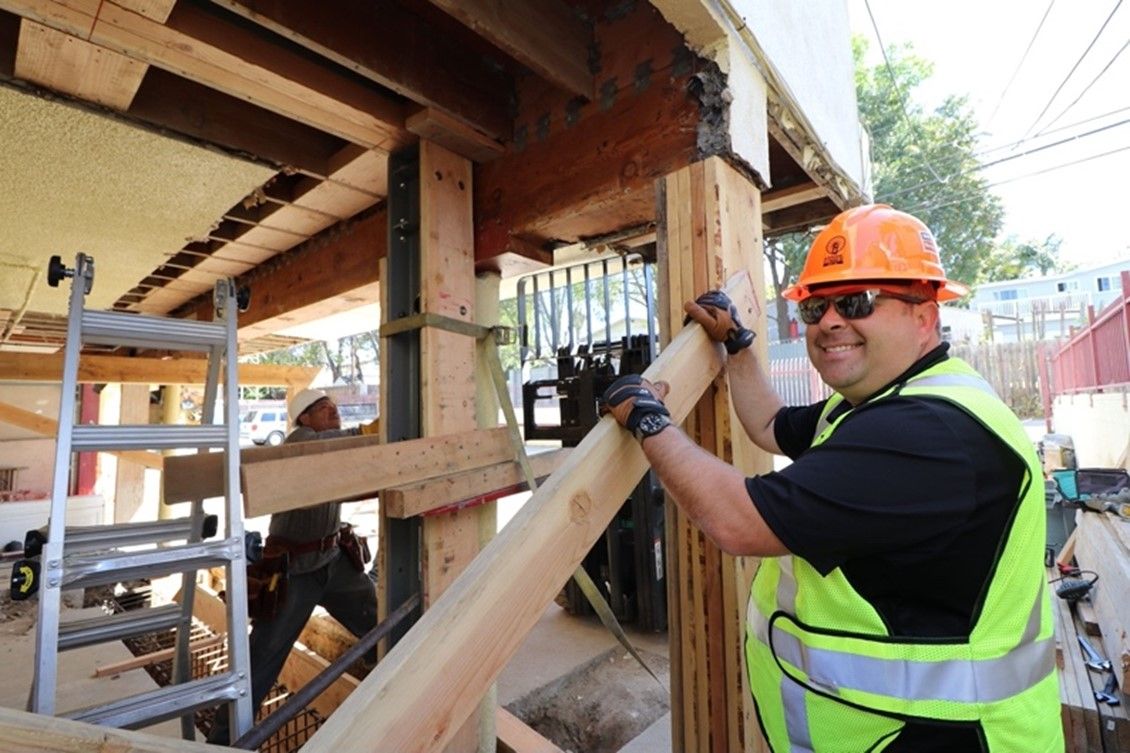 Bay Cities Construction Has You Covered
Bay Cities Construction can help you with Engineering Plans, Plan Check Submittal and Permits, Tenant Notices, and Construction.
Our team of pros installing a Simpson Strong-Tie 'Strong Frame' at a recent retrofit project in Los Angeles.
What's Next?
Still have questions about your Bay Cities Construction adventure. Then keep learning more.