What is Foundation Bolt Down?
A foundation bolt down or foundation bolting is a type of seismic retrofit that is performed on single-family homes. A seismic retrofit prepares your home for for the unthinkable - an earthquake. It incorporates several components that include a Foundation Bolt Down or Bracing, and the installation of a Seismic Gas Shutoff Valve. Both of these components work together to keep your home safe in the event of a large earthquake.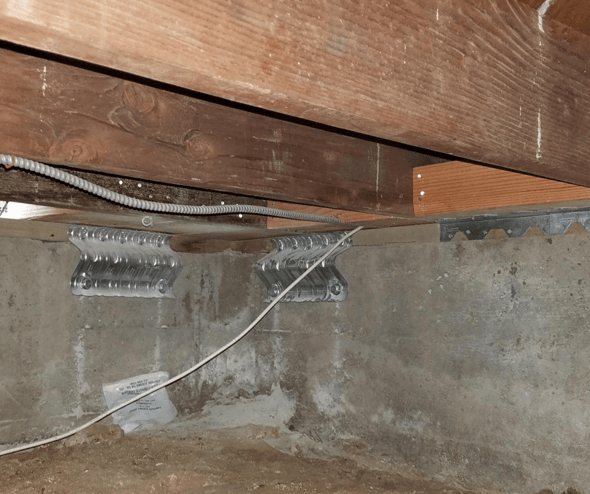 A Foundation Bolt Down is an economical way of preventing your house from sliding off its foundation, a vulnerability among older homes with a raised foundation (if your home has crawls pace, it has a raised foundation). With seismic activity in Los Angeles on the rise, you may be considering seismically retrofitting your house.. These galvanized steel plates help reinforce your home's existing frame, allowing your foundation to stay connected during an earthquake, helping prevent damage to your home.
The weakest parts of your home are structurally reinforced to be able to resist seismic movement during an earthquake. In many cases structural steel connectors and new wood-frame members are installed. to keep your home and the foundation from separating. Your home experiences extreme lateral loads during an earthquake - something that the wood-frame & nails of your home were never designed to withstand. A typical foundation consisting of a sil, mudsil, cripple wall, and joists can easily handle gravity (vertical loads) but cannot withstand significant shear loads. As a result, these components can become separated during a large earthquake and cause significant damage to your entire home. But a foundation bolt down can help prevent significant damage, and quite possibly save your home. In the picture above you can see the installation of a Simpson Strong-Tie Universal Foundation Retrofit Plate (UFRP).
What is a Seismic Gas Shutoff Valve?
Did you know that fires are the leading cause of property damage after an earthquake? A seismic gas shutoff valve automatically stops the natural-gas supply to your home when it detects a large enough earthquake. We recommend installing a Seismic Gas Shutoff Valve (SGSOV) to every boltdown project as part of a comprehensive retrofit project. A small ball-drop mechanism within the valve can detect large magnitude earthquakes, once shaking is detected the valve is closed and prevents gas from entering your home's gas line. Valves are usually installed in one day and only require a single inspection, this means you'll need a professional like us to get this valve installed.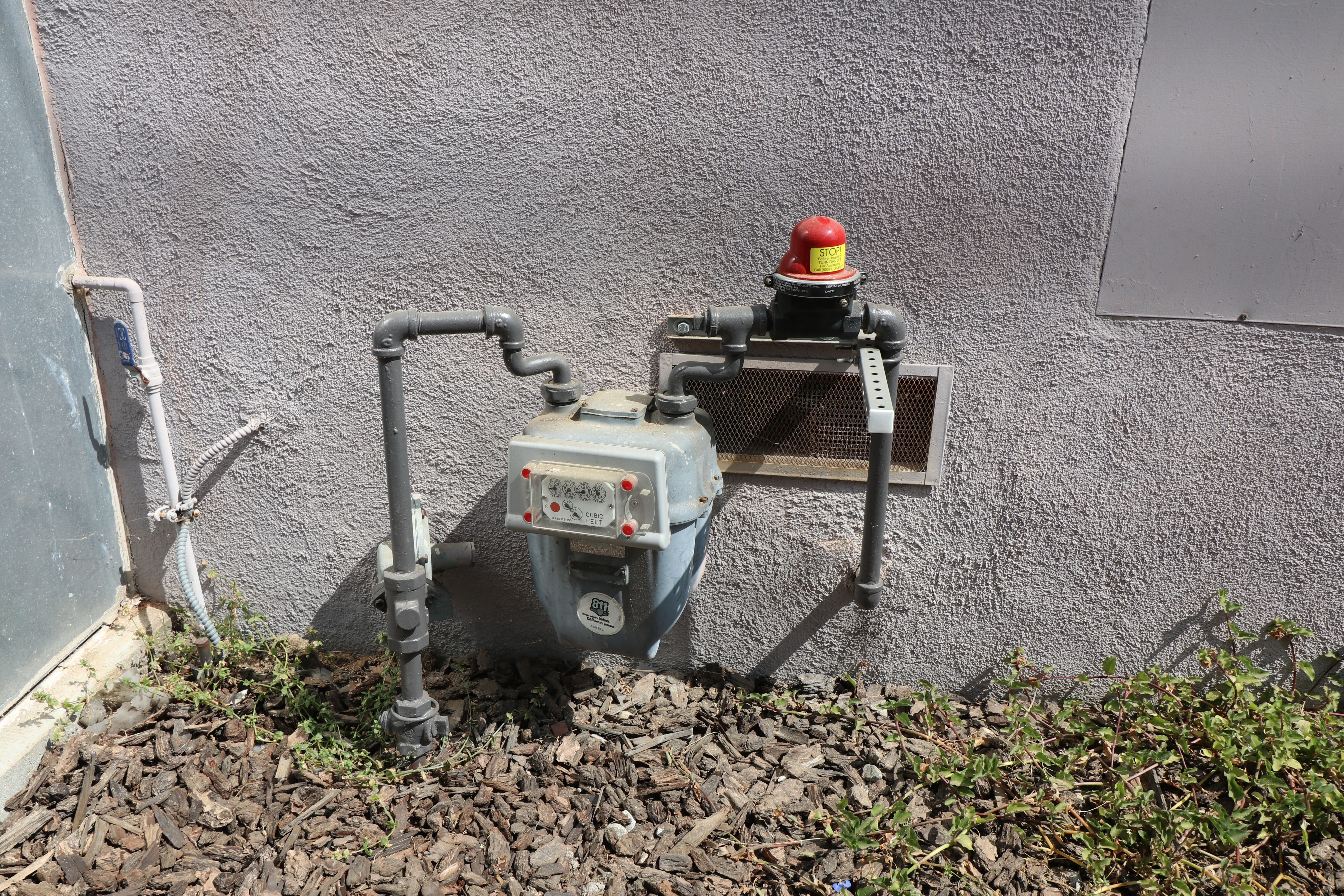 (a seismic gas shutoff valve recently installed at one of our projects in Los Angeles, CA)
This small and inexpensive device can dramatically decrease the possibility of fire damage caused by an earthquake. The automatic gas shutoff valve is installed in one day and is relatively inexpensive. For a few hundred dollars, this device can help prevent fires caused by ruptured gas lines, helping protect your multi-million dollar home.
What Can Happen During an Earthquake?
In 2008 Dr Lucy Jones of the U.S. Geological Survey lead a group of over 300 scientists, structural engineers, and first responders to answer just what would happen to Southern California if the San Andreas fault caused a 7.8 magnitude earthquake.
"What happens after a magnitude 7.8 earthquake according to the California ShakeOut Scenario?
1,800 deaths & 50,000 injuries
40% from collapse of soft-story and non-ductile concrete buildings
$213 billion of economic loss throughout SoCal
$47.7 billion from shaking damage
$65 billion from fire damage
$96.2 billion from business interruption costs
$4.3 billion from traffic delays"
How to Protect a 'Tall & Skinny'
Tall & Skinny homes are the most common type of home in Manhattan Beach, Hermosa Beach, and Redondo Beach.
FEMA Trained & Certified

You'll get piece of mind knowing that your seismic retrofit is being handled by FEMA Trained Staff - We are approved for the CEA/CAL-OES EARTHQUAKE BRACE+BOLT grant program.
What Can Happen to a Home That Hasn't Been Retrofitted?
Homes built in the 1990's meet stronger building codes and will probably withstand minimal damage during an earthquake, but older homes built in the 1940's and 1950's are capable of sustaining significant damage. A home that is properly retrofitted can withstand shaking produced by a powerful earthquake, but a home that has not been retrofitted will likely suffer damage and quite possibly collapse. After all, over 50% of homes in Los Angeles were built before the 1950's
The video below shows a full-scale shake test conducted by the National Research Institute for Earth Science and Disaster Resilience (NIED) in Japan. It shows two structures on the shake table, the one on the left is retrofitted properly while the structure on the right is built without additional reinforcement. In the video you can see how a retrofitted structure withstands the shaking.