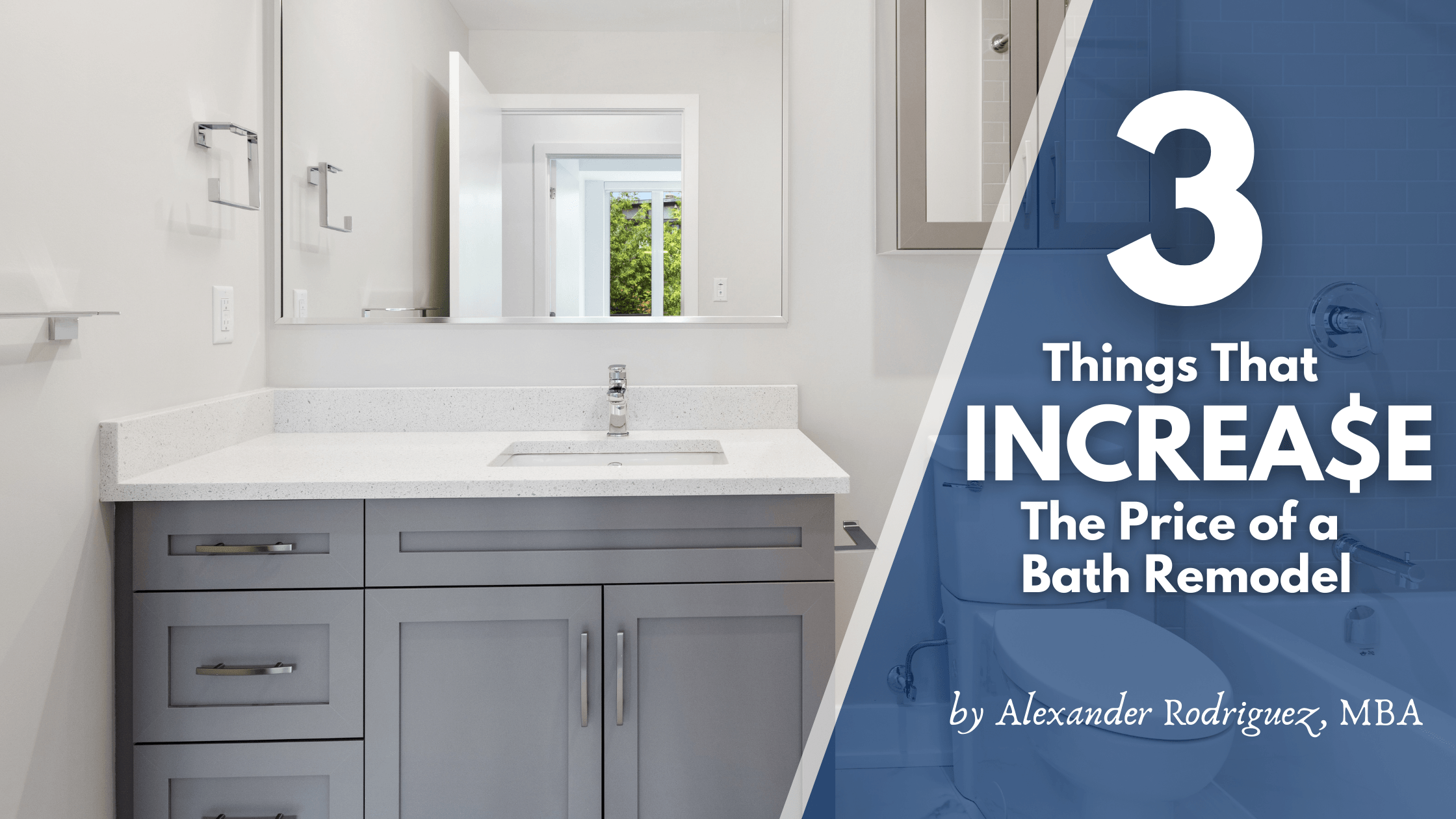 When you consider the cost of a bathroom remodel, keep in mind that changing your floor plan has a major impact on cost. If you want to learn about how bathroom remodeling cost are allocated check out this case study article. Bathroom remodeling involves 4 major construction trades: Plumbing, Masonry- (Tile work), Electrical work, and Cabinetry.
Cost of Moving Plumbing Fixtures:
The cost to move a toilet or sinks can be $2,500-$3,500 ($3,200 to $4,600 in 2021) per fixture: The most costly to move is plumbing. Moving a toilet is the most expensive because the wall needs to be opened up to install new vent pipes that run up the wall and exit the roofline. The toilet sewer connection can be tricky and costly if the house is built on a concrete slab versus a raised foundation. The cost of re-framing walls and repairing drywall can add to this cost.
In the bathroom pictured below, we had to move the vents for the sink and the drain line. Collectively, the costs can increase the bathroom remodel costs by 15%.
Luxury plumbing fixtures can also make a dent in your bathroom remodeling costs. Faucet systems like New Port Brass add a level of luxury that requires a larger budget. Multi-function shower systems raise the cost of the fixtures and may also cause you to upgrade to a larger water heater or require you to upgrade to a tank-less water heater.
2021 Update: The Pandemic & 'Texas Freeze' have caused material shortages and an increase in raw material prices. Everything from cabinets, flooring, concrete, paint, adhesives, and lumber have increased in price since 2020. Be prepared to pay 15% to 30% more for a bathroom remodel in 2021/2022. Source: Wall Street Journal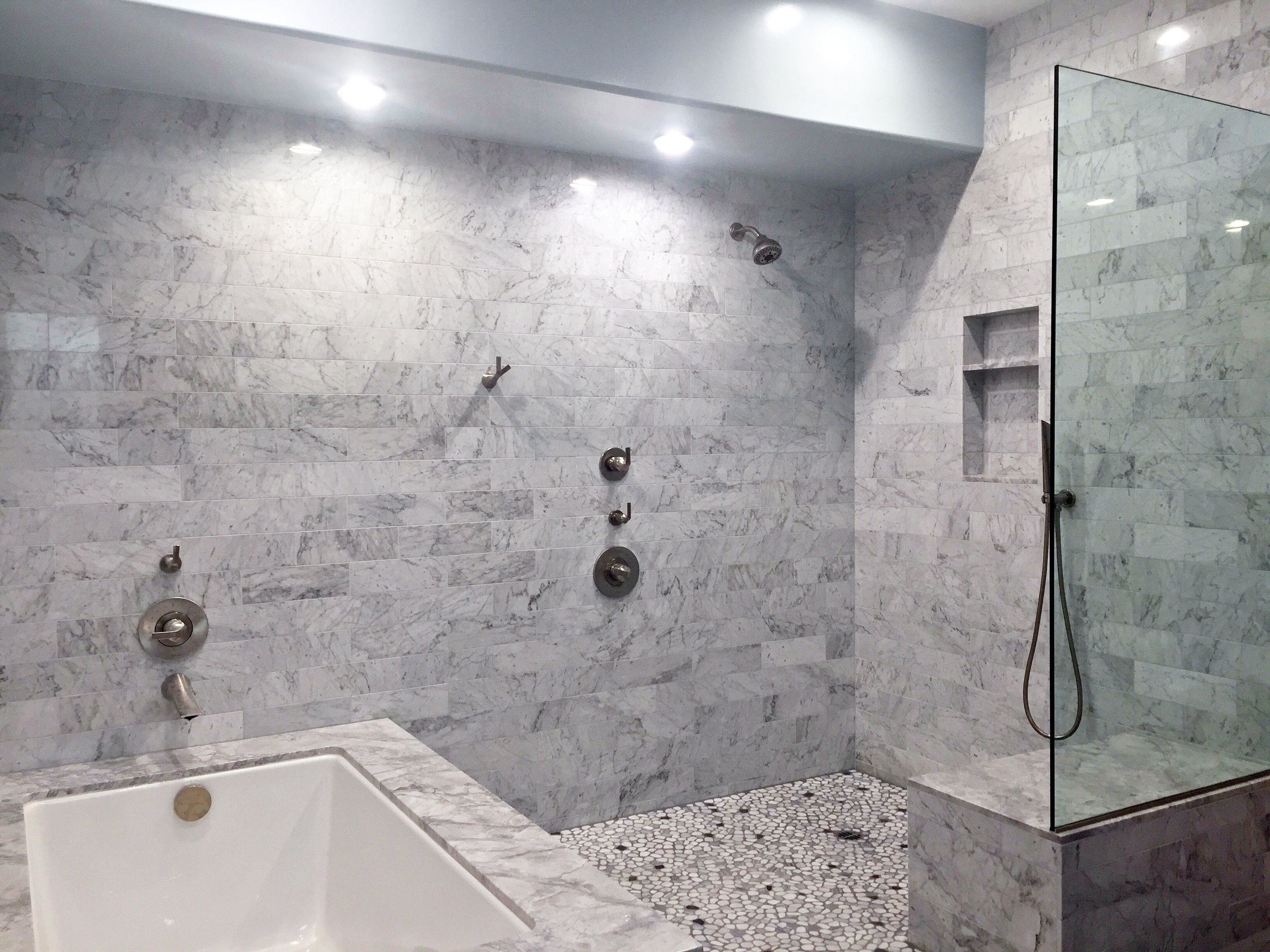 Bathroom remodeling requires the installation of tile. This is a major factor in bathroom remodeling costs. Tile costs are heavy on labor, it takes about 2 weeks to properly tile a bathroom. The preparation work is typically 4 days and the tile install is typically 5 days. In the attached picture our Client wanted a full counter to ceiling backsplash. This adds a significant cost to the bathroom. Some Clients elect to have several walls completely covered in tile. Design-wise, fully tiled walls are awesome but they add to the cost of the bathroom remodel by as much as $10,000-$15,000 ($13,000 to $19,500 in 2021).
Bathroom Remodeling Cost of Moving Walls
Moving walls is often times necessary to make the bathroom larger and more functional. In some cases installing a pocket door creates more usable space. Moving walls can expose vent pipes, electrical wires, heating vents, and other infrastructure items that can be expensive to move. Moving walls can be a necessary means to increase the footprint of the bathroom and the function may trump the expense. The same can be said about the installation of a pocket door.
Bath Remodeling Cost of Custom Cabinets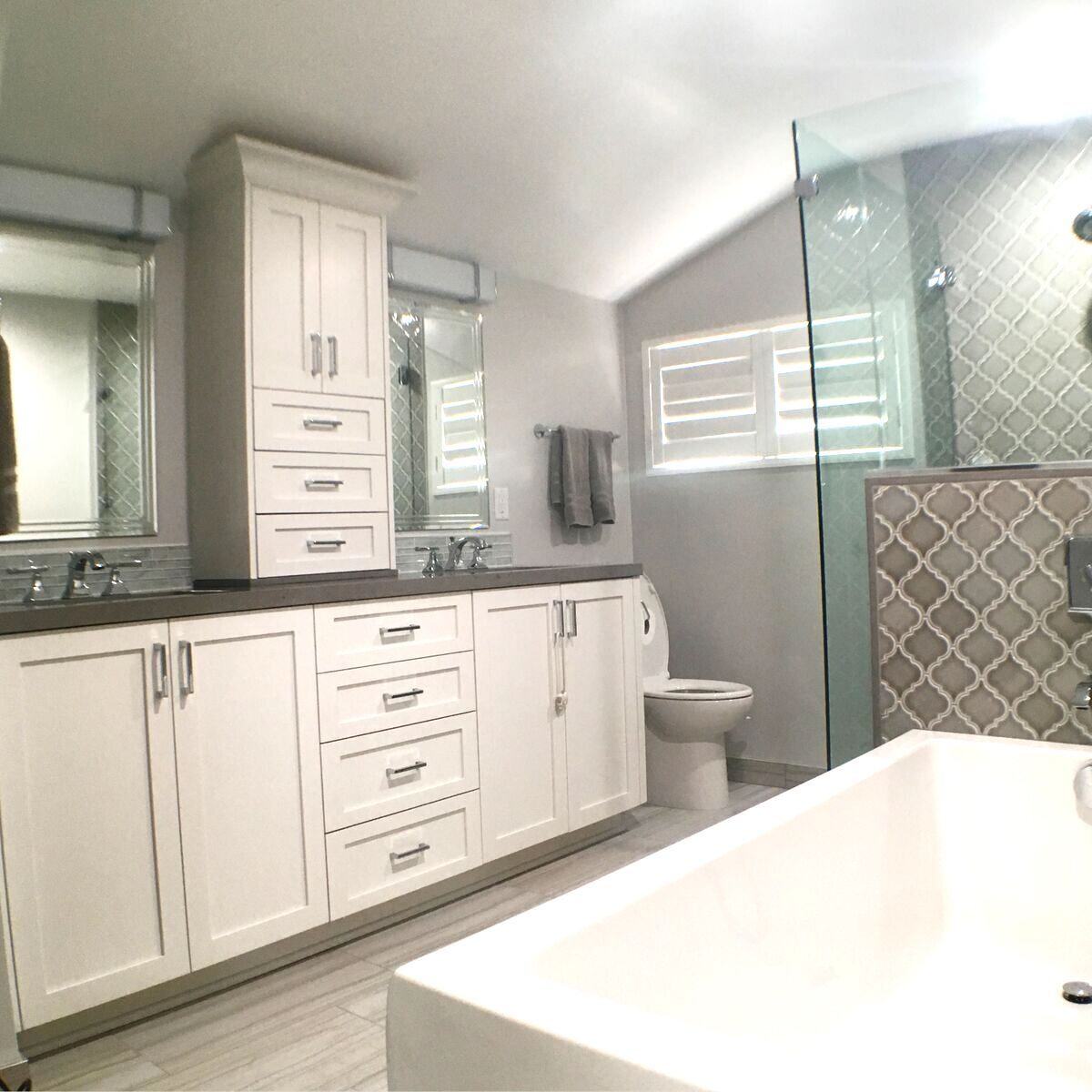 Now that we have covered some items that increase the cost of a bathroom remodel, you may want to learn about common price points for bathroom remodel here in Southern California. Read our case study article about bathroom remodeling costs as a percentage of the total job. This article explains the allocation of cost by the specific trades, tile installation cost, plumbing costs, electrical installation costs, etc.. You can see on going bathroom remodeling project and our cool bathroom remodeling gallery page. Click here to visit our gallery.