Deciding on cabinets can be one of the most tedious tasks when remodeling your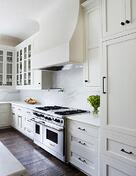 kitchen. We will break down the three key components to assembling your new kitchen and go through the difference between Ikea kitchen cabinets and Lowes kitchen cabinet sets.
Both Ikea and Lowes go through great lengths to make great products at even better prices. They also try to make it a pain free experience with easy installation.
When putting together your dream kitchen you will want to start by picking the material for your cabinets (i.e. the structural style of your cabinets, and the matching cabinet faces). Cabinet styles will vary from framed to unframed. The most common materials used for cabinets and cabinet faces alike are either particleboard or plywood. Cabinet faces for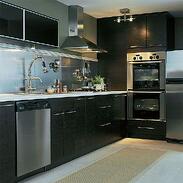 the most part will go one of two ways; a raised or a recessed panel.
After deciding the style of cabinets and picking the faces, we suggest choosing any combination of cabinets to compliment your kitchen and your family's needs. Different types of cabinets are as follows; base, wall, and tall cabinets. Base cabinets are what hold up your countertops. Wall cabinets typically hang over the countertops. And tall cabinets fill in those tricky angles in the kitchen or can wrap around the refrigerator to give you extra cupboard space.
Once you have chosen your kitchen cabinets and made a combination that fulfills your needs with regard to space and efficiency, you have one last task at hand; picking and matching hardware to your cabinet faces.
The Ikea kitchen cabinet setups are designed to be easy for installation and maintenance. They also give you the choice of constructing a custom kitchen or opting out for a prefabricated kitchen. Meaning that all the choices have been made for you and it would look very similar to something straight out of a catalog. When you purchase an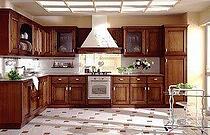 Ikea kitchen cabinet set they provide a 25 year warranty on some of their finest cabinet sets.
Lowes has many similar products and offers as Ikea, but stands by their product in another way. Not only will Lowes offer the service of their technicians to install your cabinets, but will have your kitchen cabinet set shipped to your home with in one to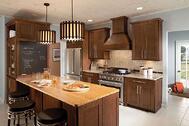 three business days for free!
For more information on Ikea kitchen cabinets, Lowes kitchen cabinets, or kitchen cabinets in general, pleasedo not hesistate to ask us.