Is your kitchen in need of new cabinets? Making the decision of what brand and style of cabinets can be difficult. We will discuss the difference between an Ikea and a Home Depot kitchen cabinet set.
Ikea and Home Depot both understand that a kitchen is not just a room with cabinets and cupboards but the heart of your home. With that said it is very important that we set up your dream kitchen the right way.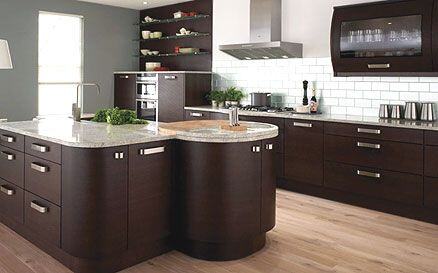 (Typical Ikea cabinet option)
Ikea kitchen setups are engineered to be easily assembled at an affordable cost with that special designer look. When you begin choosing your cabinets you have the option of selecting a prefabricated kitchen, which only requires assembly. Or you may opt for a more custom build, choosing all the different components of your brand new kitchen. Ikea kitchen sets are easy enough that you can assemble them yourself! However, installation is another story. Ikea stands by their products and has a 25-year warranty on their cabinets.
Home Depot likes to cater to those in demand of a custom build for their perfect kitchen. This means that you as the customer are in control of what color, material, style, and hardware is going to be used on your new kitchen. Sometimes this may be intimidating, but at the end of the day, feels wonderful. Once you see the great orchestra of components come together, you will have the gratification of calling your kitchen the heart of your home.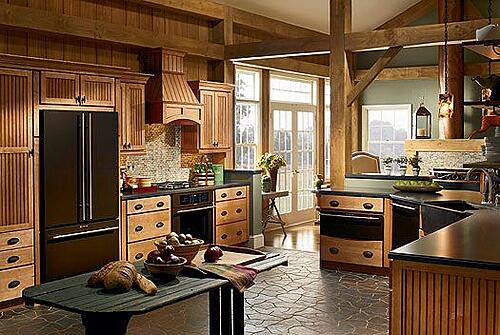 (Plenty of cabinet face options available)
Here are three easy tips on deciding how to put together your new kitchen cabinet set:
One: Pick the construction style and material for both your cabinets and the faces to your cabinets. Framed cabinets vs. unframed, and particle board vs. plywood. Decide which material and style of cabinet will suit you and your family's needs.
Two: Choose and combine cabinet types. There are different types of cabinets and the combinations between the different types are almost endless. The three basic types of cabinets are the base (which holds up the counter tops), the wall cabinets (which hang from the wall over the countertop), and lastly tall cabinets (which stand in those awkward corners).
Three: Select the door style and accessories. Choose from the different door designs such as; recessed or raised panels. After that then decide how to decorate your new cabinets with hardware.
---
Want to Learn More?
If you want to learn more about kitchen & bathroom remodeling I have over 200 articles for you to learn the ins-and-outs of home remodeling in the South Bay. Here are some articles that I think you will find useful.
Disclosure: As of 2015 we no longer build, install, or work with IKEA Kitchens A.B. We now specialize in the design & build of kitchen & bath remodels using locally made custom/prefab cabinets. Please contact your local IKEA location for a certified installer.