Home construction practices have changed substantially over the last few decades mostly due to from the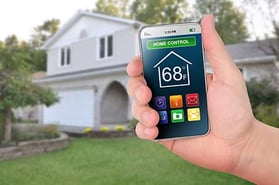 advances of technology. You can see it in the equipment and techniques that general contractors use to reshape their process.
Residential construction practices have changed a lot over the decades and technology has played a huge role. From the construction equipment to the building techniques, technology is quickly reshaping the construction process. With advanced construction in mind, here are just a few ways technology is helping to build better, safer homes:
Mobile Technology
Now a days there is an application on a smartphone for just about anything you can imagine. With that being said, construction companies are starting to use apps to track labor hours and to track the completion of specific tasks. This kind of technology ensures that employees are not being overworked and are being paid appropriately. It also ensures that customer projects are completed in a timely and efficient manner.
Home Inspections
When certain phases throughout the construction project are complete, an inspector is required to inspect and pass that the work done is up to code and safe to move on with pulling permits for the next phase. Home inspectors now have mobile software readily available to clear inspections in real time. There is also infrared scanning to detect moisture concealed behind walls.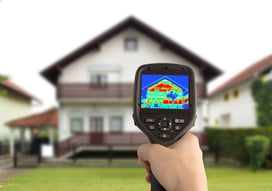 Smart Home Technology
Home technology is making homes safer while saving homeowners a lot of money. There is everything from smart thermostats water heaters that detect when water is in use and/or being wasted. Not to mention being able to detect carbon monoxide and smoke while no one is home. The beauty of this technology is that the notifications are sent straight to your smartphone!
Technology is here to stay whether you like it or not. It's constantly changing and you can bet that there will be more advantages in 10 years. Technology in residential construction is taking home remodeling to a new level!