1 min read
5 Things to ask yourself Before Starting a Kitchen Remodel
One of the most frustrating things about meeting with clients for the first time is that more often than not,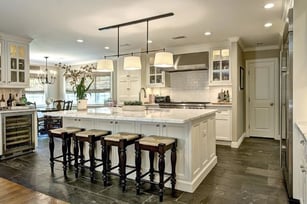 they have absolutely no idea what they want to do with their kitchen. A quote is wanted on the spot for a kitchen-remodeling project without a vision. It's understandable that sometimes it's hard to envision something that is non-existent, however we have a few questions that you should ask yourself to get gain a better understanding now how you wish to utilize the kitchen. With your answers, your kitchen remodeler should be able to design and create something spectacular that works with your budget and time frame.
What is your primary goal?
Create a focus goal for your kitchen. For instance, is the goal an open floor plan, allow for more natural light, or mass cooking.
How much of your kitchen would you like guests to see from another room?
In modern times, it's all about the open floor plan and creating an inviting environment for guests and family members. If you're a little more traditional and feel that guests should not have to experience the ciaos happening in the kitchen during the holiday, you may want to opt for big pocket doors to hide or open up the room when you please.
How much storage do you need?
Do you entertain a lot and need extra tray space? Do you need more room for tupperware? How about a way to keep pots, pans, and lids organized? Storage space is one of the most important aspects of a kitchen that people forget about the most. While the aesthetic appearance of your kitchen is extremely important, so is where you plan on putting all of your stuff.
How do you envision utilizing your kitchen; daily basis or mainly special occasions?
Do you prefer to cook on an island so that you may face guests at the same time or face the other way? Do you have an ideal spot for your family to eat breakfast of where you want guests to congregate?
How would you like the quality of light to be?
Your answer to this question will determine the placement of windows and what kind of paint finishes to go with.
These questions are not difficult but definitely help in deciphering some of the major aspects of a kitchen remodel. By answering these questions and having your answers ready for when you meet with contractors, this should help them begin creating an attainable vision and design for your dream kitchen.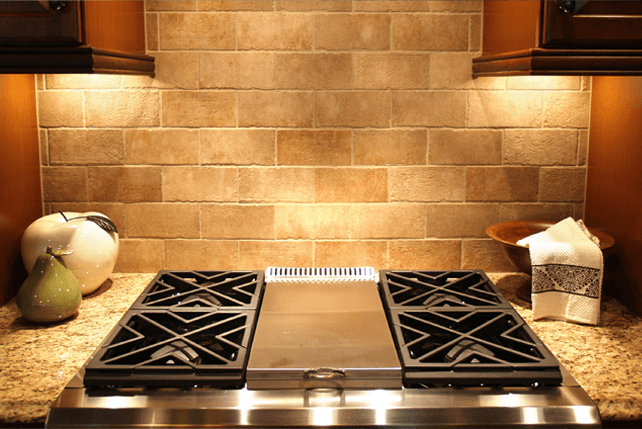 2 min read
A kitchen backsplash is what pulls your kitchen together. Because it doesn't go on until the very end, this gives you time to choose just the right...
Read More