The never ending dilemma for everyone is "not enough room." Kitchen cabinet trends today include awesome storage and organization solutions to keep your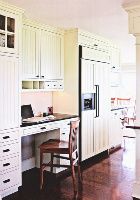 kitchen looking clutter free.
Get Organized
Come and go lifestyles are taking over kitchens with car keys, cell phones, laptops, and mail. This can be resolved by designating a cabinetry section for those things. The solution is a pull out shelf with a charging station and out of sight shelves for organizing other miscellaneous essentials. This section will be a like a small kitchen office that doesn't take over the kitchen.
You can also include a utility closet for bags, dog leashes, pet food, and brooms.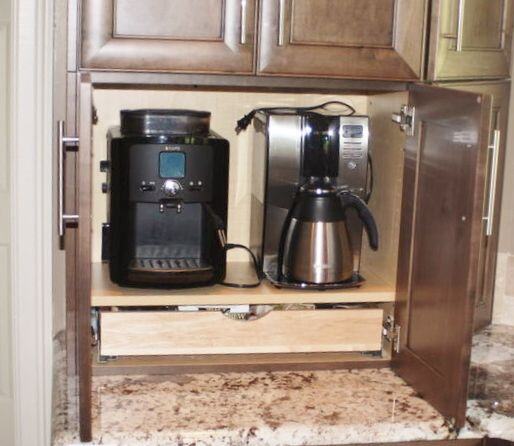 Rearranging

Being able to rearrange cabinet shelving lets you make space for canned goods, small appliances like blenders and coffee makers.
Space for Tiny Things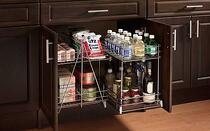 The newest cabinetry styles carves out space for small objects like jars and medication bottles. They come in two forms; 1, in a pull out cabinets built within the shelves or 2, in tiered drawer inserts.
Discrete Solutions

For those that recycle, there are cabinets that hold removable bins for papers, glass, and plastic. These units are tucked away, keeping your kitchen cleaner and simpler.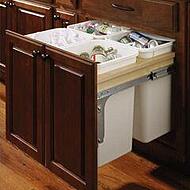 When it comes to organizing your kitchen, the task can feel endless. We hope that our small list of ideas was helpful. If there is anything that you feel we did not cover and/or that you would like to learn more about, please leave us a comment below and we will address it.