Home renovations are higher than they have been in years. Whether you are flipper or a home

owner who eventually plans to sell, it is important that the renovations you make boost your property value. It can't just be any kind of remodel.
Remodeling.hw.net has an annual cost versus value survey that allows you to research which remodel projects will have the best return on investment and what the average price is that you may have to pay to get it done.
Because we are based in the South Bay, we will focus on the data for Los Angeles. The two renovations with the highest return on investment entry door replacement (to steel) and a wood deck addition. The average cost for the entry door replacement in Los Angeles is $1,295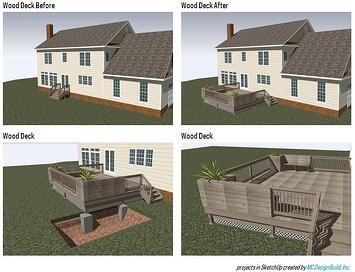 and its resale value is worth $1,458. A deck job is not cheap, but the return on investments is 109%; a wood deck addition in Los Angeles, the average cost is $11,554 and the return is $12,571.
The next couple of remodeling jobs that I am about to list are on the expensive side. However, because they are in market demand you are likely to get your money back plus some during the sale.
First up and probably one of the most important when it comes to reselling your home, is a minor kitchen remodel in Los Angeles (kitchen facelift). What this means is that your existing kitchen layout stays the same; electrical stays where it's at and plumbing stays where it's at. What is being updated are the countertops, the floor, light fixtures, an appliance or two, and most importantly the cabinets. This will cost you an average of $21,554 with an ROI of 104%, so about $22,336.
The nest two renovation options do not cost the same but the average ROI percentage is about 102% on both. Converting your existing attic into a bedroom will cost you about $58,550 and a basement remodel in Los Angeles will run you an average of about $75,507.
There you have it, the top four renovations in Los Angeles with the best return on investment. Some renovations are just not good investments. Unless you're planning to stay in your home for the long hall, make sure the remodels you decide to do are ones that you won't lose money on later. To stay up to date with the current renovation ROI for your area, check out: http://www.remodeling.hw.net/cost-vs-value/2014/