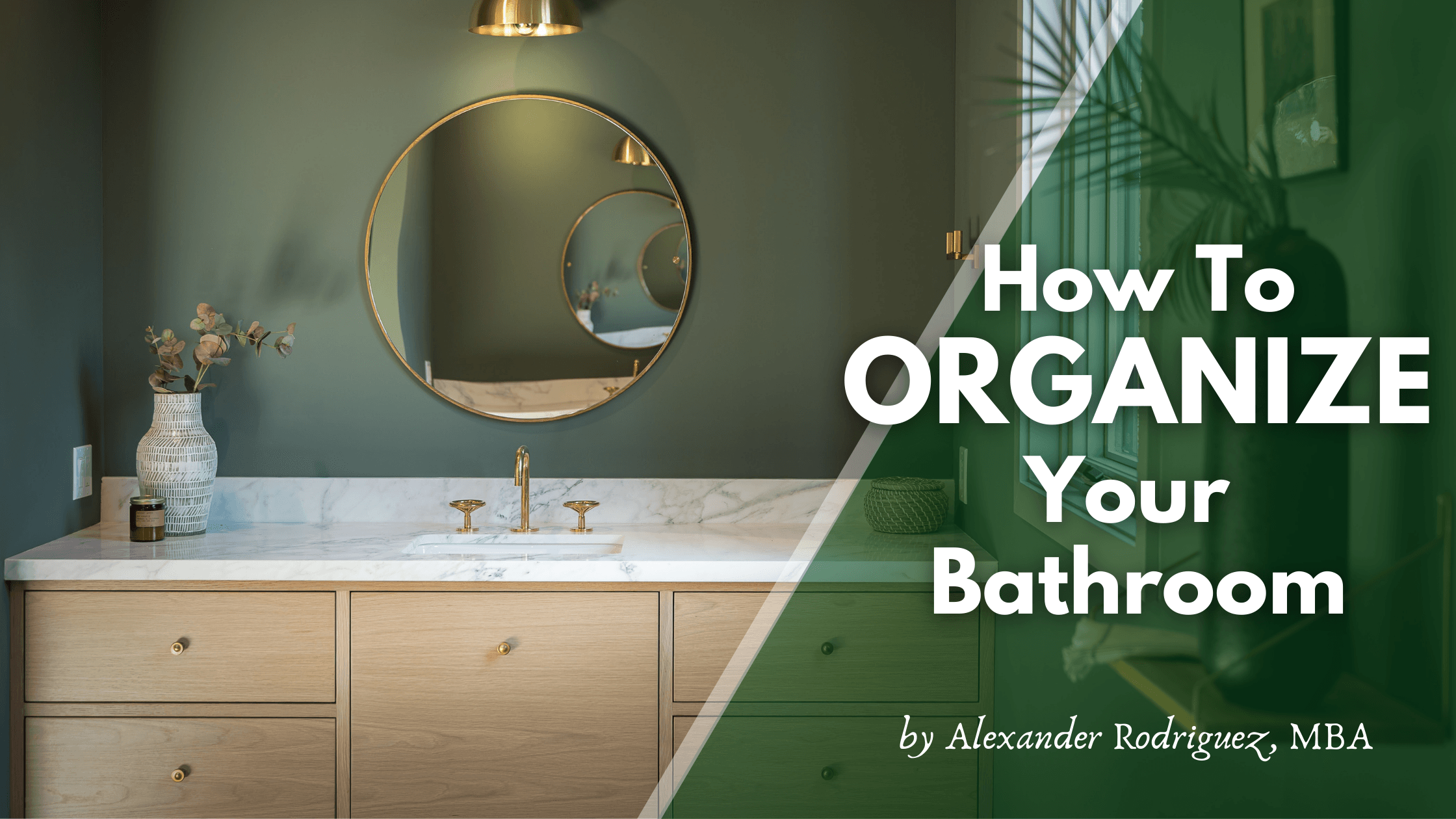 (image used Under License)
For every household, the bathroom is one of the most frequently used rooms in the entire house. It serves as everyone's escape from all of the noise and distraction in the living room, kitchen, or even bedrooms. This is the one place in your home where you can get some alone time and organize your thoughts.
That being said, this can get a little bit tricky if your bathroom itself is cluttered and disorganized. When you are trying to squeeze in hundreds of toiletries in a small space with limited storage, your bathroom can go from neat and shiny, to disorganized and messy after just one use.
From overcrowded Bathroom Vanities to endless chaotic drawers, it is so much easier to just give up and let your bathroom remain cluttered. However, there are a lot of innovative clever ways you can make your bathroom look and stay organized. Here are a couple of tips you can try using for your bathroom.
---
Bathroom Organization Tips
1. Prepare Your Bathroom.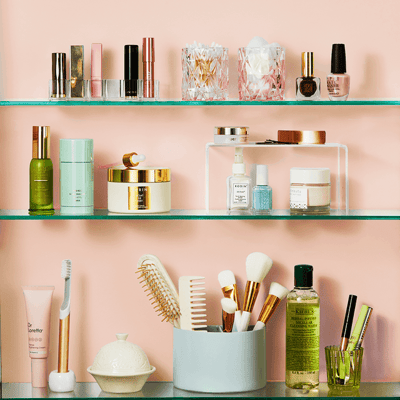 (image courtesy of www.goodhousekeeping.com)

Before you dive into organizing your bathroom, it would be best to start by decluttering the entire space. Take the time to go through every single drawer, tray, or bin that you have in your bathroom. From toiletries to cleaning supplies, to your skincare products and makeup, take them all out and sort through all the items.

Just like spring cleaning, try to sort the items into three categories: 'keep', 'donate', and 'toss'. Separate the three and dispose of the toss bin. Once you're able to donate the items you've sorted, classify the remaining items.

Take advantage of this opportunity and make an inventory of the items that you store in your bathroom so that you'll be able to identify the type of drawers and storage boxes that you'll be needing.

Lastly, while everything has been removed from the storage spaces, give your bathroom a deep cleaning.
2. Strategically Place Your Items.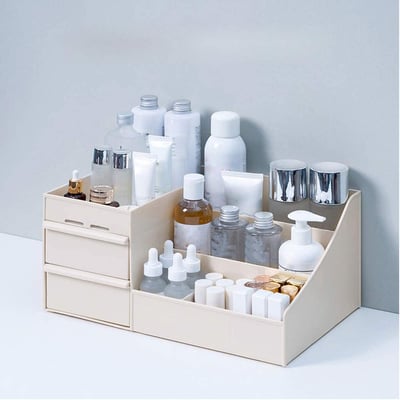 (Image courtesy of www.refinery29.com)
Once you are able to determine which items to keep, you have to start considering accessibility. A part of the planning stage is strategically thinking about where to place specific items.
To successfully do this, start thinking about how and where you use each item. Then assign to each item as well how often you use them.
For this, you have to store the most frequently used items conveniently. These items can include your daily skincare routine, tooth care items, and other toiletries. Then, you can store the items you use less frequently at the back of the cabinets or shelves. These items can be your extra toiletry supplies.
In line with this step, you can also try to organize the items by the people who use them.
For example, you can organize any prescriptions used by your family in a single medicine organizer with a space for each family member. Another way of going about this is by categorizing each medicine per purpose.
Moreover, you can also assign drawers per purpose or per family member. This will allow you and your family members to access items a lot faster and easier.
The idea is that the more systems you have in place for storing your items, the easier it is to keep things organized.
3. Use Dividers.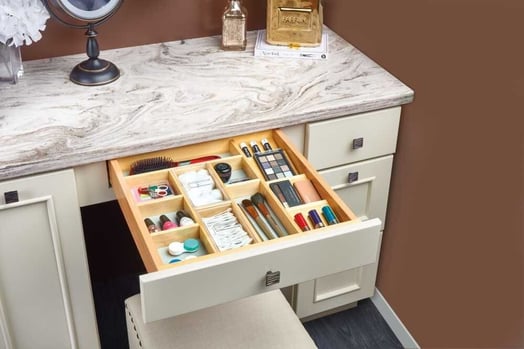 (Image courtesy of Rev-A-Shelf)
Buying dividers for your drawers and bins will make it a lot easier to keep things organized.
Whether you are organizing your makeup products, skincare products, or cleaning supplies, dividers will give these items a home in your bathroom. Not only will these dividers make it easier for you to locate the items when you need them, but they will also make it easier for you to reorganize them should things get messy.
On top of that, there are plenty of designs that you can choose from. You can definitely find a divider that will match the rest of your bathroom's aesthetic.
4. Utilize Door Space.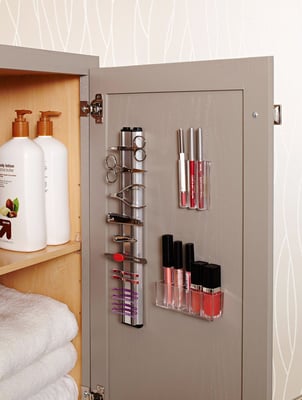 (Image courtesy of www.bhg.com)
One of the best tricks to lessen the clutter and eyesore for any bathroom space is to utilize the back of any door as storage.
From medicine cabinets to vanity cabinets, you can easily hide and organize your items by placing hooks or magnetic trays. You can store your cleaning supplies, first aid essentials, and skincare products at the back of your cabinet doors.
For example, instead of storing your toothbrush and toothpaste in a glass jar on top of your bathroom vanity, you can store them behind your medicine cabinet door. This will automatically lessen the clutter on your countertop and make your bathroom look more organized.
5. Invest in Uniform Storage.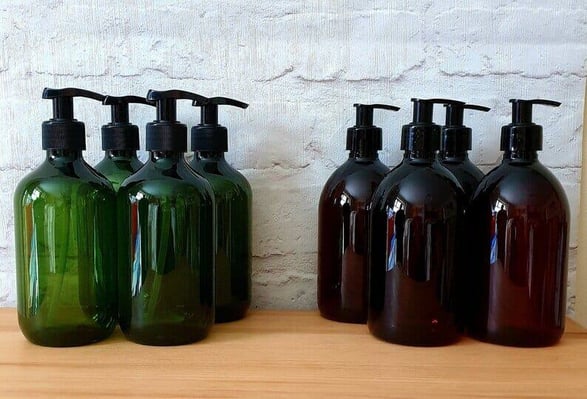 (Image courtesy of Etsy)
Another great way to make your bathroom look a lot more organized is to invest in uniform storage.
Investing in uniform storage may seem unnecessary but it is actually practical. For one, it will lessen the eyesore of seeing different bins, bottles, or dividers. When you have too much of a variety in your storage materials, your bathroom may still look unorganized regardless of how well you have stored your items. The second advantage to having uniform storage is that it can maximize your storage space.
For example, if you invest in uniform bottle containers for your toiletries such as shampoo, conditioners, and liquid soap, you will achieve a consistent look. Instead of having to fit different and irregularly-sized bottles into a single caddy, having similar bottles can make it a lot easier to store everything.
Another great example of this is uniform bins. Bins may seem like additional clutter in a bathroom. However, if you choose to go with uniformly colored or shaped bins, it will make your bathroom look less cluttered. Use these bins to store dirty clothes or linens.
6. Be Mindful About Your Inventory.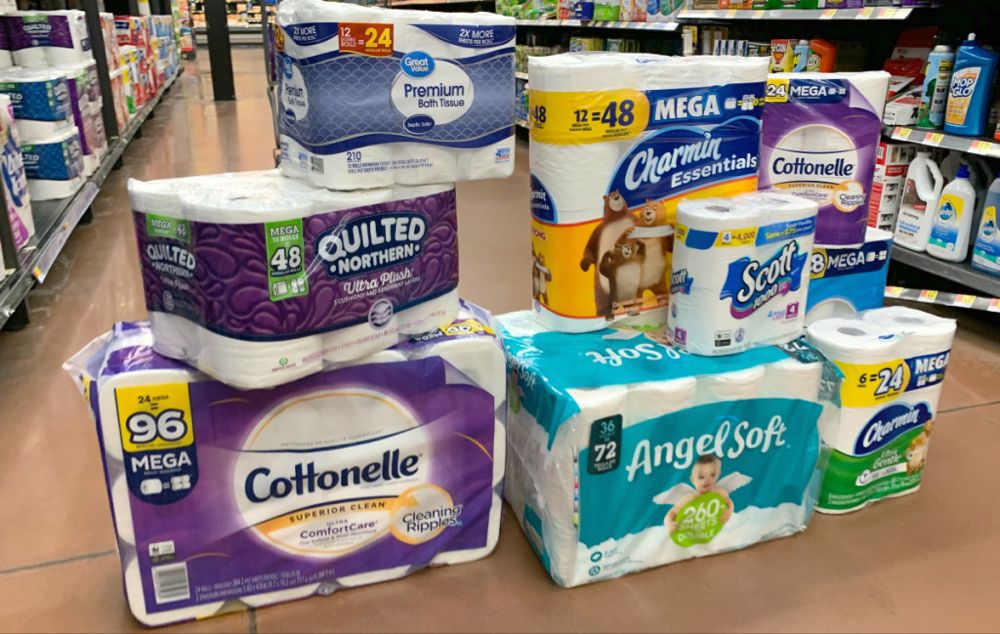 (Image courtesy of Pinterest)
This is a tip that most people fail to practice. However, this simple tip can help you minimize the clutter in your bathroom as well.
When you start to become mindful of your bathroom inventory, you'll soon realize which items you use the most and least of. For example, if you notice that some of your toiletries are expired, try buying less of that item the next time.
Conversely, if you start noticing that you are constantly running out of toilet paper, then the next time you restock your bathroom inventory, you will know to make more space for toilet paper.
At the same time, whenever you get new inventory, dispose of what can be disposed of. This can be applied to items such as prescription medicines. Once you get a new prescription, dispose of your old ones.
7. Find Space for Electronic Appliances.

(Image courtesy of Rev-A-Shelf)
Electronic appliances can take up a lot of space in a bathroom. From hair dryers to curling irons, it is so much easier to just leave them on the countertop of your bathroom vanity after you are done using them. But this is a major eyesore for anyone.
in order to avoid this from happening, it would be best to find them a dedicated space in your bathroom. Whether it'd be a bin or drawer underneath your bathroom vanity or in or of your closets.
Another alternative is to place hanging hooks on your bathroom wall or closets. Anyplace it is convenient. When you designate a space for every item, it becomes a lot easier to store them.
8. Utilize Vertical Space.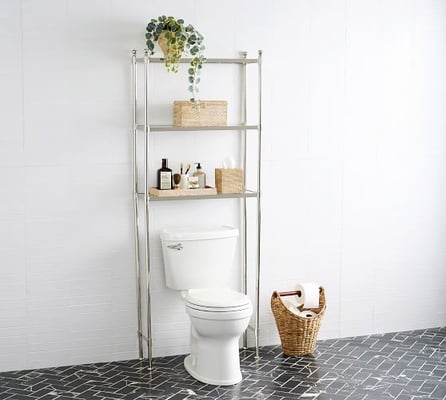 (Image courtesy of www.potterybarn.com )
The last tip is all about creating more space to help you keep your bathroom organized.
Often, bathrooms have a smaller storage space compared to other rooms in a house. In order to maximize the space that you have, you can try to utilize the vertical space in your bathroom.
Use spaces above your doors or toilets. For the spaces above your doors, you can install hanging shelves where you can store your extra linens and towels. As for the space above your toilets, you can look for small drawers or trays that will not only add another layer of style and dimension to your bathroom but can also be used to store small toiletries or items such as air fresheners and such.
As for your cabinets, you can also opt for cabinets that are taller than wall cabinets. If you are worried about not being able to use the space on top of these cabinets, you can decide to store less frequently used items there.
---
Final Thoughts
Cleaning your bathroom every now and then is completely different from keeping your bathroom organized. There are so many items that are stored in a bathroom that they can easily be disorganized even after a single-use.
Whether you choose to follow just one or all of the tips listed in the article, the key is to start with what is practical and doable. It would almost be useless to commit to doing all of the 8 tips if you are unable to maintain it in the long run.
You don't have to do everything all at once as well. You can always start small with a specific corner or area of your bathroom and move your way around the rest of the bathroom. Lastly, don't forget to be mindful of your bathroom's overall aesthetics when trying to organize it. This will be a great finishing touch to creating a relaxing mood for your bathroom.
Want to Learn More?
We really hope you found this article helpful, let us know your thoughts in the comment section. If you want to learn more about bathroom remodeling you can read the articles we have linked below. We have hundreds of articles, videos, and pictures on our website to help you with your next bathroom remodel.
Bathroom remodels are a hefty project to tackle alone, you will need a team of Pros to help you every step of the way. Bay Cities Construction is a California Licensed Contractor and our team has helped hundreds of homeowners across Southern California transform their bathrooms and kitchens. Our team has the expertise to design and build your next home remodel project.
Ready to take the next step? If you think Bay Cities Construction is the best licensed general contractor for your project, you can Schedule a Quote by clicking here. We offer complimentary 1-hour consultations for your bathroom remodel projects.