During a bathroom remodel, the goal is to achieve functionality. The key is to approach the project with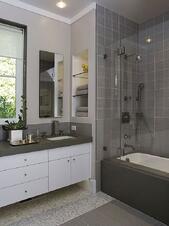 The style of your bathroom greatly affects your mood, it is important to keep in mind the vibe you want to walk into every day. Do you want to create a bathroom that can handle the morning rush or create a relaxing atmosphere to greet you after a long and stressful day? The bathroom can be one of the busiest rooms in a home, so it's important that it be functional enough for a hectic household. the idea of simplifying it. We want to help give you a clearer vision on how to start your bathroom remodel. These tips will help not only simplify the process, but the end result should also add value to your home.
1. Assistance
Having a professional licensed contractor is the first to help you get started with your bathroom remodel. It will ease the stressful process of making a selection from an overwhelming amount choices in products and floor plans.
It is important to hire a bathroom remodeler that has a lot of experience and knows what will work for your home and what wont; they stay up to date with the newest technologies, products, and materials bringing you nothing but the best in a full bathroom remodel quote.
2. Storage
Since the goal of your bathroom remodel is for functionality and space, remember to select fixtures and materials that require low maintenance. It is important to leave space for a vanity and wall storage. These features help eliminate clutter from the counter.
3. Ventilation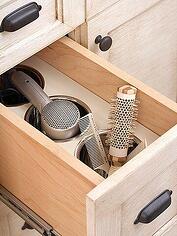 Investing in an adequate ventilation system will save your bathroom from moisture damage. Without anefficient ventilation system, paint or wall paper in your bathroom will start to peel and come lose overtime. The moisture can also cause mold and mildew which if not taken care of immediately, can be expensive due to severe water damage.
4. Tiling.
While selecting the tile, let the contractor help you find the best materials for your shower, counter tops, and floors. The tile needs to be to your liking while considering it's durability with moisture,heat, and cold.
5. Finished Look
For a clean and finished look, choose fixtures that will complement and add accent to your bathroom. Choosing products with clean lined finishes help to unify the design of your bathroom, which is simplicity and functionality.