Home remodeling is a messy business. You have to remind yourselves that general contractors have to take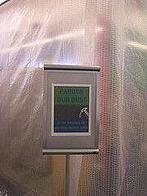 your home apart before we can put it back together, and with that comes dust and trash.
It is essential that you mentally prepare for the mess. There is no getting around it, you will have to live with a certain amount of dust and noise, especially if you plan to live in the residence. The general contractor should line plastic curtains around the perimeter of the affected areas. Ram Board should be laid out to protect the carpet, hardwood floors, or tile that will receive heavy traffic during construction.
I have spent hundreds of dollars on plastic and boards in order to ensure that my client's home is protected as best as possible. By the time the contractor finishes dust proofing your home, you should feel like you are in an incubator. If you don't feel like you are, then continue adding plastic until you do.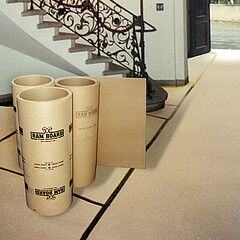 Tip: When laying out the plastic, pay special attention to book shelves. This could take forever to clean so make sure to wrap any book shelves in plastic.
Tip: Look around for any hard to clean items. These items should either be removed remove them from the area that is being remodeled or thoroughly covered up.
Take a deep breath and enjoy your new remodel!