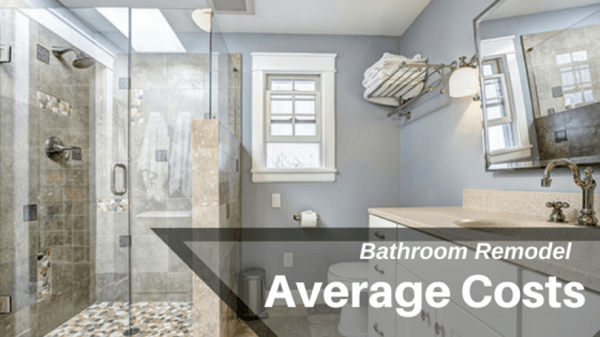 When you are remodeling a bathroom you'll want to make sure you pay attention to costs and your budget. Money is always the priority for most homeowners when considering a bathroom remodel, but if you live in Southern California you'll notice that you'll be paying more than the prices you see online. According to HomeAdvisor the national average for a bathroom remodel is $9,758, but this price won't get you much in Southern California (it'll be more of a makeover than a remodel). We know it might seem like a general contractor is overcharging you, so we've written this article to help you understand the true prices of remodeling a bathroom in Los Angeles. Based on our bathroom remodeling experience, a typical Los Angeles style bathroom remodel can land in a price category of "Good, Better, Best" pricing. With "Good" being a decent bathroom remodel nice fixtures, and "Best" being a luxury bathroom experience.

2021 Update: The Pandemic & 'Texas Freeze' have caused material shortages and an increase in raw material prices. Everything from cabinets, flooring, concrete, paint, adhesives, and lumber have increased in price since 2020. Be prepared to pay 15% to 30% more for a bathroom remodel in 2021/2022. Source: Wall Street Journal
Estimating Bathroom Remodel Costs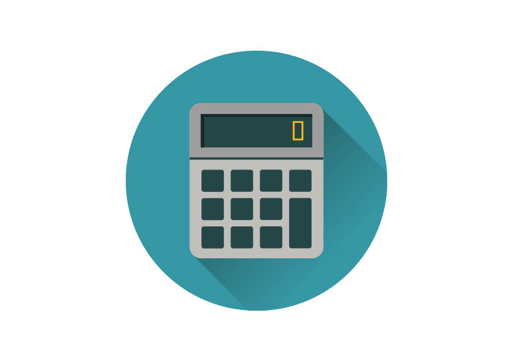 Homeowners have many choices to make when remodeling a bathroom and the total cost of the project might change according to their style and tastes. As we've mentioned in other bathroom articles, homeowners have full control of what they are going to pay for their remodel. If you have a small and modest budget they can only consider moderately priced materials; an extravagant budget can accommodate high-end materials. Do keep in mind that Kitchen & Bathroom remodels can increase your home's resale value significantly, but it can be quite the investment. It's essential to plan and budget according to your needs, expectations, and what you can afford to build. It's essential to gather all your inspiration, research the costs, and decide what you can include in your project. Set a budget for paint, tile, plumbing fixtures, lighting, ventilation, etc. We have a helpful price calculator that you can download our Bathroom Calculator HERE - it will help you establish and keep track of allotments within your budget. If you will be updating fixtures like a new toilet, a new sink, and a new bathtub you'll spend between $8,000 and $10,000 on materials alone. You'll also need to consider the cost of labor because you'll need people to install your new fixtures. Unless you know what you're doing, we suggest leaving this to the professionals.
Bathroom Remodel Price Ranges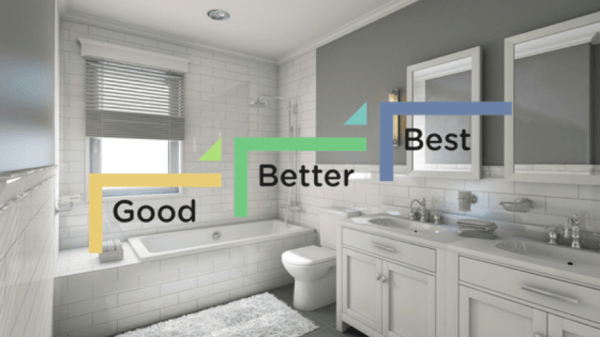 Based on our experience, bathroom remodeling prices in Los Angeles tend to be higher than the national average. You should expect to pay more than the prices you might see on HGTV, DIY Network, Houzz, or Home Advisor. Based on our past projects in the South Bay region of Los Angeles, you should expect to fit within the three price ranges below.
"Good Bathroom" $22,000- $25,000.00 ($29,000 to $33,000 for 2021)

Affordable plumbing fixtures (the type you find in Home Depot, Lowes, or hardware stores).

No change to the foot print. The vanity, shower, and toilet remain in the same location.

Porcelain tiles.

Prefabricated cabinets.

All walls remain in-tact.

New recessed light in the shower is added with a new vanity light.

The vent fan is replaced.

"Better Bathroom" $25,000- $33,000 ($35,000 to $42,000 for 2021)

Superior quality plumbing fixtures usually found at stores like Ferguson Showrooms or WDC Kitchen & Bath. Heavy brass faucets for the sower and vanity are offered.

Shower system may have multifunction diverted, temperature setting, and hand wand. An upgraded shower head tops off these new fixtures.

Tile options for walls usually are either porcelain tile or travertine.

The vanities can be higher quality prefabricated cabinets or smaller custom vanities. At the higher end of this spectrum vanities may have been moved or custom made.

The tub/shower combo is replaced in the same place with a shower only. The shower may have some niches for custom storage, a bench with a stone top surface and a frameless shower enclosure.

A lighting upgrade is also included with new circuits for lighting and counter plugs.

A ventilation system with a moisture sensor is added.
"Best Bathroom" $35,000- $45,000 ($43,000 to $56,000 for 2021)

The ultimate "spa experience" at home.

Complete shower system: Shower with wall jets, and ceiling rain showers. Jet tubs with built in heaters are also commonly installed.

Custom Cabinetry and Vanity, like fine furniture. The cabinetry offers custom storage layouts, and cubbies to store your toiletries.

Natural Stone, wall tiles can vary form limestone, marble, granite, or natural stone.

Custom Shower-Bench topped with exotic stones.

Frameless shower enclosure.
Small Bathroom Remodeling Tips
Remodeling a small bathroom is significantly less expensive than remodeling a large master bathroom. Because the room has a smaller footprint, you'll need fewer materials to change the look of your bathroom. You'll also save on labor costs because they tend to be quicker and less complex than a large bathroom remodel. Here are three tips to help you save on your small bathroom remodeling project.
Changing the Layout: Try to avoid changing the layout of your bathroom. The total cost of your project will increase if you decide to move components from one place to another. You'll need a professional when moving plumbing and electrical, so be prepared to pay for their services.
Fixtures: Sometimes you are in need of updating things like a bathtub or toilet in your bathroom, if you want to save make sure to stay within your budget. Modern toilets look nice, but are also expensive. You might also want to avoid brass plumbing fixtures, they can cost upwards of $800 ($1,500 in 2021).
Prefab Vanity: You know the vanities that you see at Home Depot or Lowes? Those are prefabricated vanities. They are stylish and will help you save a couple hundred dollars. Consider prefabricated cabinets for your bathroom when trying to save some money.
---
Want to learn more about bathroom remodeling? Check out these awesome articles below

---
For over 15 years Bay Cities Construction has helped hundreds of homeowners with their bathroom remodels. When you hire Bay Cities Construction you don't just hire a contractor, you hire an entire team of Pros. With several years of experience, our team has the expertise to help you with Interior Design, Architectural and Engineering Services, City Representation, Permit Processing, and Construction services. If you think Bay Cities Construction is the right team for you, contact us today. We will help you design, engineer, and build your dream bathroom.
Ready to take the next step? We're certain that Bay Cities Construction is the best general contractor for your project, you can Schedule an Appointment by clicking HERE. We offer a complimentary 1-hour consultation at our office, so you can meet our team and we can discuss your bathroom remodeling project. Our team of Pros can help you design and build the spa-bathroom your dreams. If you have been disappointed by other contractors, it's time to call one of the best home remodelers in the South Bay.