When adding a new addition such as; bedroom and bathrooms, remember to stay consistent with the neighborhood. You wouldn't want to build a mansion in an area of 2BR/1BA homes. You wouldn't get any return during resale. Get input for your local realtor for neighborhood consistency and value.
You may have several reasons why you want to add a new addition to your home. The main reason is usually because you need additional space. Before you start, be sure to consider that a home addition can be an expensive and tiresome project. Know the outcome before you start, meaning; do the research that is necessary regarding the architecture and design of your home and new project. When all is complete, the new addition should significantly improve your home's value should you decide to resale. In Southern California we have different expectations on what people what. Here are a few recommendations if you're adding to your home.
My top recommended additions for Southern California residences:
1.) Go green! (Low flow water systems, tank-less. Low maintenance yards are good as well. That does not mean cement the yard! Doing that will bring the value down and it does not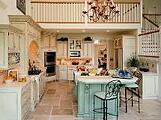 look good)
2.) Efficient living space - larger kitchens and family rooms (The kitchen and family rooms are communal spaces. During gatherings, these are the most used)
3.) Master Bedroom/bath- walk in closets, separate shower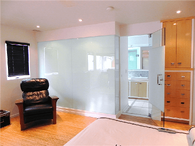 and tub, and double vanity.
4.) Outdoor kitchens – Because Socal has great weather, everyone loves to gather outside. Create and outdoor kitchen with grills and refrigerators that require low maintenance and add patios.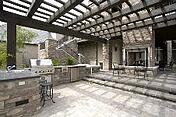 5.) Movie rooms/ Family rooms - spaces large enough to entertain with movies or game nights.
6.) Bedroom and bathrooms should be consistent with neighborhood growth. If you're working with a two story home be sure to maintain at least one bedroom and one bathroom on the first floor level. (This is good for elderly family members or good as a guestroom/bath)
What would you like to see changed about your home? Home additions give you the chance to add space and update sections of your house. Send us your comments we want to know what you think!