Building an addition to your home can actually be pretty expensive. Home remodeling contractors generally charge $80-$130 per square foot to provide a rough estimate. Home addition costs are usually 30-50% higher on a per foot cost basis because a room addition is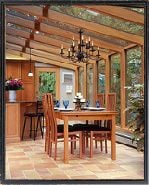 more complicated to build than a building a home from scratch. Room additions are constructed to tie into the existing home, structurally and aesthetically.
If your room addition includes a bathroom or kitchen, the costs will easily go up to $200-$250 per square foot. Without a bathroom to your room addition, you can expect to pay $32,000 to $52,000. If you are planning to include a kitchen or bathroom, it's going to run you as much as $100,000.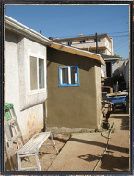 Hiring a professional is the smartest thing for you to do. Yes, it is expensive but it is his time and effort for his expertise. They will pull the proper permits and make sure that all work done passes inspections. Not hiring a professional contractor could result in so many complications should you ever decide to sell your house.
When selecting a contractor for your room addition, make sure the contractor provides you with a comprehensive bid that includes checklists of tasks that will be done, materials that will be used, and a detailed schedule of when the tasks will be performed.
The more accurate your plans and specifications are for your home addition, the more accurate the cost estimate will be.