Avoiding a Construction Nightmare: Home Owners Guide to Project Management!
By Alex Rodriguez
There are some important issues worth discussing when considering a new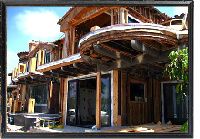 construction or remodeling project. I have done some research into the causes of construction project failure and have identified some key factors. This blog is a summary of various types of published case studies addressing construction project failures.
Projects are about people. The problems that manifest during the course of construction have less to do with technology than with the people involved in the project.
The following represent common factors leading to Construction or Remodeling Project failure:
Lack of planning- Not taking the time to understand the scope of work and the time associated with completing work tasks. Effective planning and monitoring includes being able to realize when changes are required and when re-planning is necessary.
Failure to budget the cost of the project and then minimize changes to the scope of work.
Roles and responsibilities of the stake holders and team members need to be clearly defined.
Contingency Plans- Being able to have alternate vendors in place. Forecast the potential bottle neck points of the project.
Principles Home Owner can benefit from:
Hire a competent contractor with a proven track record of success.
Ask detailed questions about how your contractor will carry out the different components of your project. (Ask about his/her team? Who are they? How long have they been in the business? Will they give you a list of the subs to be used on your project?)
Insist on a detailed construction schedule and payment schedule that covers the project from beginning to end.
Have weekly meetings with the contractor to discuss the projects progression.
Take the time to understand what your contractor has to do in order to deliver the agreed upon project scope.
Develop a budget directly from the estimates that you have received from the contractor. Establish a contingency amount of up to 15% of the contract price. This is to deal with "Murphy's Law"
Pay the contractor on time and ask for receipts.
Express concerns without caught up in too much emotion. (Your project is a business transaction that must meet your approval).
I hope that these principles are helpful to you. Please download a FREE PDF of a sample construction plan. We also offer a Free Construction Calculator to estimate remodeling costs. You can download them now by clicking on the "button". Share with us your name and email and receive these valuable tools for FREE! (We never sell/share your information with others) Get additional information of our ongoing projects on our FACEBOOK page. Like US and become a fan today!