The construction industry has a notorious reputation of harboring unsavory characters. Many
people would prefer to deal with a 'used car salesman' than a General contractor. I recently read a report published by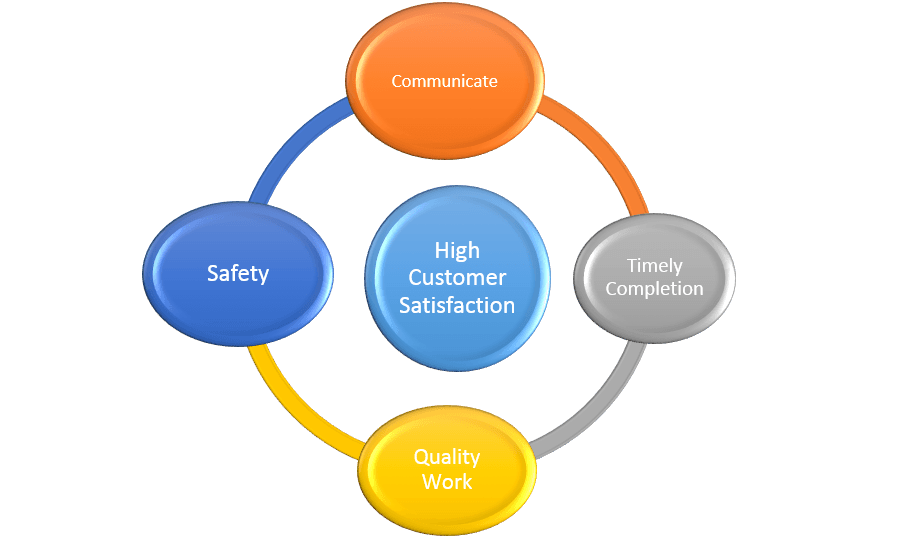 Helsinki University of Technology in Finland. The report analyses performance and customer satisfaction of the construction industry. The report details insightful information about components of customer levels and workmanship excellence. I became interested in the topic while studying construction trends. Rule number one in business is, know your customer. That means, it is critical to understand customers' perception of construction companies and what customers desire/expect from a firm. The report identified the following issues causing customer dissatisfaction with their contractor.
1. Deficient communication:


a. Co-operation between contractor and client


b. Site Supervision protocol
2. Poor Quality of Work:


a. Tending to notice defects


b. Issue tending to know how of installers


c. Capacity of supplier to perform work scope of project
3. Site Supervision/ Subcontracting:


a. Quality of overall service level


b. Dealing with sub-contractors


c. Tending to site supervision duties


d. Adherence to schedule in accordance with common agreements
4. Environmental Safety:


a. Safety plan training and implementation


b. Cleanliness and order of site


c. Safety gear for workers (masks, gloves, eye protection, etc.)
Construction projects can be stressful for both the customer and contractor. Customers are often under time and monetary constraints. Understanding the true cost of a project and putting contingencies in place for cost and time overruns will help minimize stress. It is also prudent to select your contractor based on social compatibly. People's common propensity to view construction services as a commodity. As a result, people lump contractors in the same lot. Cost then becomes the major paradigm of the decision making process. This is where people put themselves in harm's way. For any project valued over $10,000 you better pick your contractor like you would an accountant or attorney: ethical, competent and affable!