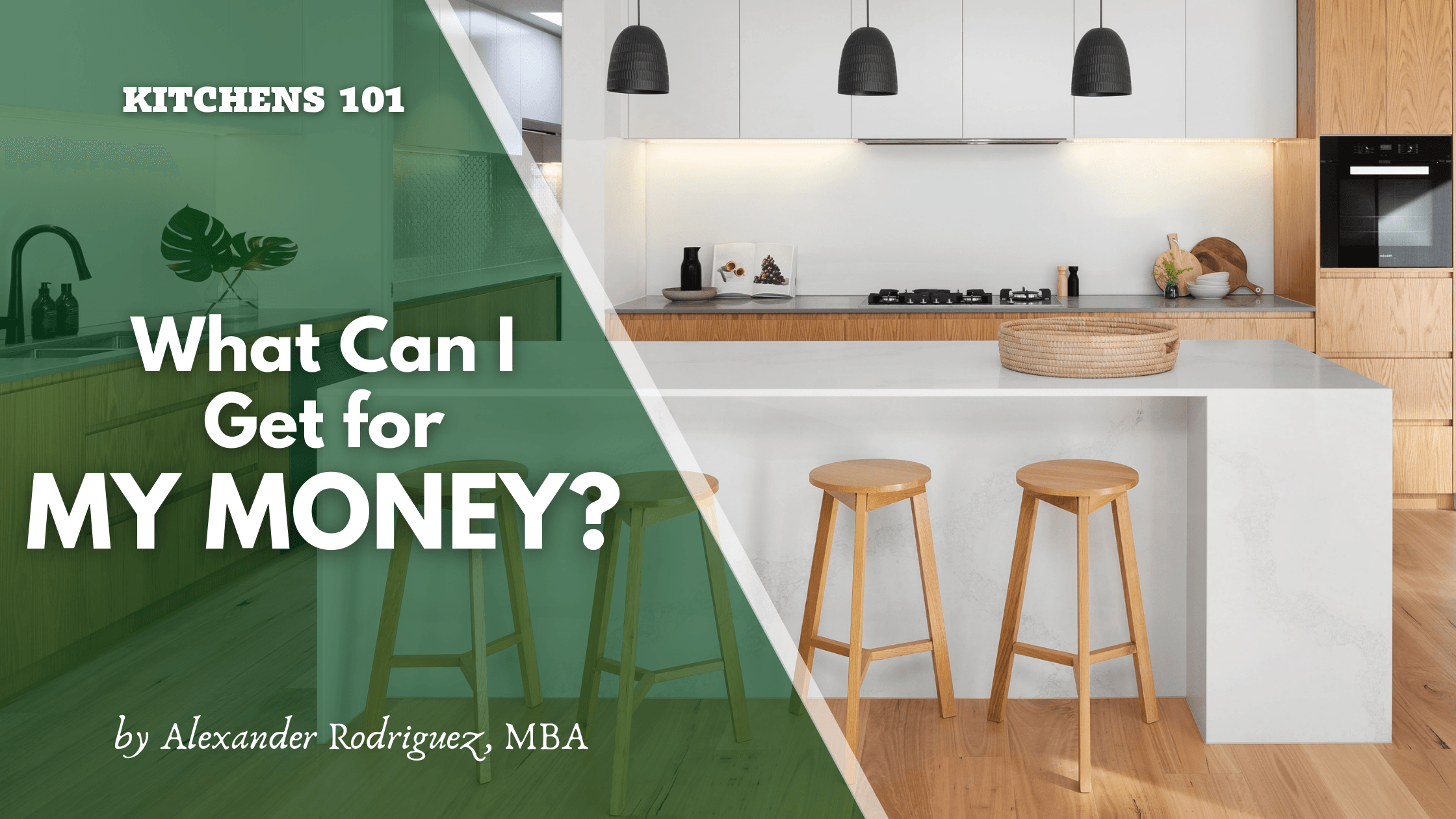 Whether you're deciding to have your entire home remodeled or just your kitchen remodeled, it is important that you budget for it appropriately and understand what you can get for your money.
Every so often we meet a potential client who has no idea what they're budget is. They just know that their kitchen looks outdated so they start meeting with contractors. Of course, they're floored by every possible price point because they don't have an actual starting point. When this happens, most contractors throw out random price points to see if the customer will take the bait. At Bay Cities Construction, we ask questions about what you're envisioning and develop an estimate based on the things you're asking for. We then ask you to be realistic and put a budget together so that we may set up a line item bid based precisely on your budget.
2021 Update: The Pandemic & 'Texas Freeze' have caused material shortages and an increase in raw material prices. Everything from cabinets, flooring, concrete, paint, adhesives, and lumber have increased in price since 2020. Be prepared to pay 15% to 30% more for a bathroom remodel in 2021/2022. Source: Wall Street Journal

For the many people out there who know that they want a kitchen remodel but have no clue where to start, please start by establishing a budget for your project. Here are a few different kitchen remodels that meet different price points.
A $5,000-$7,000 Budget ($6,5000 to $9,500 in 2021)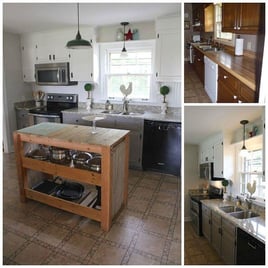 You may be thinking that 5-7k for a kitchen remodel won't do much, and you're right, but it can definitely give your kitchen a mini facelift. You may not be able to get a brand new set of cabinets, but you can certainly refinish your old ones, spruce up the kitchen paint or get new countertops and kitchen sink. If you have a small kitchen, you may be able to add redoing the floors to that list.
A "Good" $20,000-$25,000 Budget ($26,000 to $33,000 in 2021)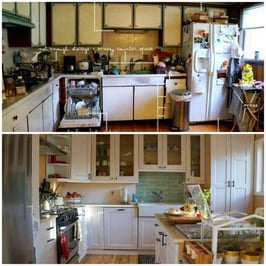 With a budget of $10,000-$12,000, you have a bit more options and flexibility with your kitchen remodel. At this price point, you can have the countertops replace, new skink and faucet, or have the cabinets refaced instead of new countertops.
A "Better" $25,000 to $30,000 Budget ($33,000 to $39,000 in 2021)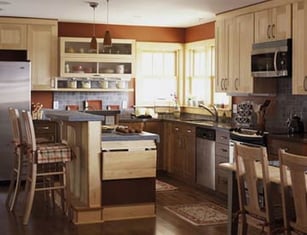 At this price point, you may be able to buy a new set of kitchen cabinets which is dependent on the size of your kitchen and they will most likely be prefabricated. Your kitchen remodel will also include new granite or quartz countertops, as well as a new sink and fixture. Unfortunately, at 20K you will not be able to move walls, plumbing, or gas lines around. If your budget is flexible enough to go slightly over, you may be able to include a couple of new appliances.
A "Best" $40,000-$50,000 Budget ($52,000 to $65,000 in 2021)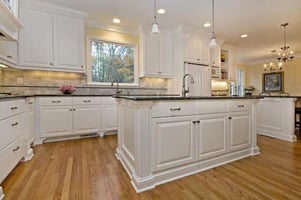 With a budget between $40,000-$50,000 you will have plenty more options with what you can do with your kitchen. You will be able to readjust it's current layout as well as new custom cabinets. You also have better options for countertops, sinks, and fixtures. Unlike the price points above, at this range you are able to redo the floors and have plenty more lighting options. You will be able to upgrade your appliance and if changes need to be made to plumbing and electrical systems, your budget allows for it.
A "Ultimate" $100,000 + Budget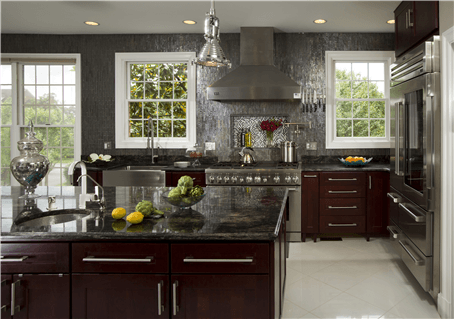 With a budget this open, the possibilities are almost endless. You can have your dream kitchen. In previous price points, you are limited to what could be done with the kitchen. Now your kitchen can be completely rearranged and give your kitchen that wow factor.
Your budget allows for new custom kitchen cabinets, new countertops with the option of adding a kitchen island as well. With the new cabinetry, you will be able to add awesome features like self-closing drawers, spice racks, lazy Susan, and other organized compartments.
In addition, you will be able to purchase new appliances to match your new kitchen (within reason of course). If the space is large enough, your kitchen may be able to accommodate a small workspace or an awesome built-in wine rack.
I'm not saying that this is exactly what you'll get with each budget point, but it is a rough start so that you can get an idea of what each price point often may or may not include. Understand in advance that if your budget is small, you may not be able to have everything you want. Maybe it's worth it to wait and save until you can afford your dream kitchen.
Related: