As a residential construction company, we were of course intrigued when Adam Corolla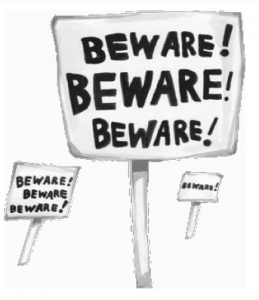 teamed up with Spike TV for Catch a Contractor. It's about the nationwide epidemic of shady contractors giving the good ones a bad name. Innocent people who need work done on their home and end up being scammed by these "contractors". The contractor vanishes like a ghost with the customers' money and leave hack jobs behind.
Being a company that prides itself on quality work and honest communication with our clients, this show has become near and dear to our hearts. We have felt the pain of losing jobs to possibly shady contractors and we have seen the pain/frustration in customers when we are hired to come in and fix someone else's damage.
To protect you as best we can from these shady contractors, we have put together a list of 8 questions to ask yourself and clues to keep in mind that will help you spot a bad contractor and keep you from getting duped.
1) If they make the first move
If a contractor approaches you unsolicited looking for business, he MAY be shady. Just ignore any contractor who comes knocking on your door with an offer (they already seem sketchy). Do your homework on contractors in your area.
2) Ask a test question
Ask a question you already know the answer to. If he/she gives you something different, DING DING RED FLAG
3) Ask for references
Get at least 3 references from other customers. This ensures that the contractor is consistent in quality. If he refuses to get you past customer references, well that should be a sign that there will be a problem.
4) Ask for a card
Get a business card. Call the number on the card and make sure he picks up. (Some numbers are voicemail services that can't be traced)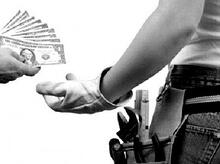 5) Do some research
Call the Better Business Bureau, go on Yelp and see if there are any complaints about him. Also check your State Board of Contractors website to make sure he's reputable (This is a perfect way to find out if the contractor is licensed and insured).
6) Always get it in writing
Never trust a contractor who doesn't require a written contract. Never sign a blank contract or one with holes in it.
7) Permits
For larger jobs like remodels, you will most likely need permits. If the contractor says he won't pull permits or says you don't need them, he's probably not licensed. (That means, find another contractor)
8) Payments
A good contractor will never want CASH or the entire payment up front. There is usually a reasonable down payment and payments are in progression based on the construction schedule.
There you have it, 8 tips on how to spot a shady contactor!
If you want to learn more about hiring a general contractor and home remodeling you can check out these helpful articles:
We really hope you found this article to be informative. Let us know what you think in the comments section below. Your feedback helps us generate content you really want to see.