For contractors, spring and summer and the busiest seasons. While it is very important that you choose the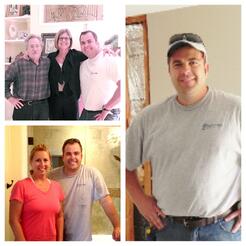 right contractor, it's also important that you understand how you can keep your project on time and on budget. The two go hand in hand.
Hire a reputable contractor: As tempting as it is to go with cheap labor, choose someone who is licensed. You can check the validity of the contractor by going online and searching the business or license number. You will also be able to see if the contractor is insured (which it's important that they are)
Don't pay for the whole job upfront: Don't let any contractor convince you pay the entire sum of the project upfront; this is a huge red flag for shady business. An ethical contractor will have you pay one third in advance, and then schedule future payments after certain phases of completion, and of course a final payment when the entire job has been completed and cleaned.
Always pull permits: Most projects require permits to be pulled. However, you can double check or have your contractor double check with the local building and safety department. Permits are important because it is legal permission to start or hold off on construction in accordance withminimum safety standards. Permits and inspections assist in guarding against faulty work.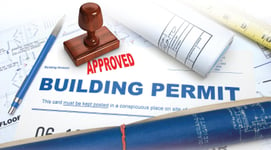 Once you've hired a Contractor
Contract details: Make sure your contractor has drawn up a detailed contract that specifies exactly what work is to be done, materials to be used, warranties, start and completion date, total cost of the job, cost of change orders, and a payment schedule.
Protection: Make sure your contractor is insured with liability and worker's compensation.
Written records: Keep copies of the contract, change orders and correspondence.
When you hire a legitimate contractor, he/she should be 100% transparent regarding your project. Before the project start date, they will provide you with a detailed construction and payment schedule. This is will be your reference on how things are progressing.
We have plenty of resources on our website to help you with your home remodeling project; from tips, trends, guides and checklists, you'll find plenty of resources on our blog section. If you need additional help for your home remodeling project we suggest reading the following articles:
Did you find this article helpful? Let us know your thoughts in the comment section below. Your feedback allows us to create better content that you want to see on our blog.
Are you ready to Schedule an Estimate? Click Below.