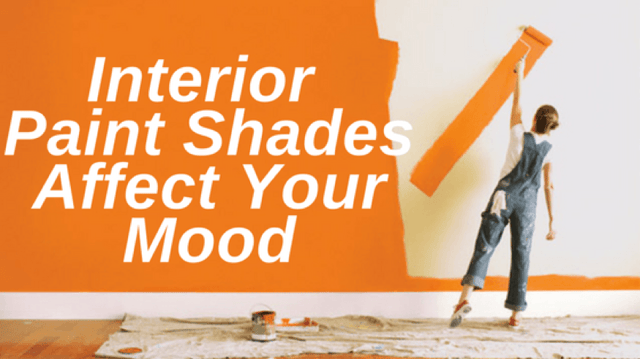 If you follow our blog, you'll know that we have recently covered the importance of paint colors. The paint color you choose for the interior and exterior can impact curb appeal, and even your resale value. This week we continue to talk about paint and how they can impact your mood. That's right, paint shades can affect your mood!
In this short article we will cover different possible colors you can choose for your home and how they may impact your mood visually. Special consideration has to be taken when choosing new paint colors for your home remodeling project. So let's talk paint! Color is an important part of our environment, and this is especially true in our home. Choosing the right interior paint is important because you'll be seeing it daily in the kitchen and bathroom. Our attraction to color can be an energy boost that feeds and motivates our spirit. The right color can have a positive impact in your daily routine
The National Kitchen & Bath Association (NKBA) recommends selecting colors for your kitchen or bathroom based on the lighting conditions in which they will be seen So you might want to avoid using dark, or grim colors, in a room that gets no natural light. The results will be spooky! .
Additionally, when designing the layout of your space, remember that color also adjusts the visual perception of the overall space and perceived size of a room. Generally speaking, a light color will give a small room the appearance of being a larger space.
California attitude is real, and living in Southern California means we have a special style and distinct attitude about how we want to live our lives. This is especially true for anyone that lives along the beach and in the South Bay. Living by the beach means that the sun really affects the mood of our space. Regardless of whether you live in Redondo Beach, Manhattan Beach, Hermosa Beach, or Palos Verde, the colors we choose for our interiors will play a pivotal role on how our space is affected. Cool, light and dull colors that keep contrasts to a minimum make the room appear larger than it actually is. This is an Interior Design tip that is often used in small homes across Southern California. In contrast, warm, dark, and bright colors with several contrasts will make your space seem a lot smaller. Let's take a look at individual colors and what impact they can have on you, and your home.
White continues to be the number one color used for the kitchen and bathroom; here are some other colors that are frequently used in designing these two rooms:
White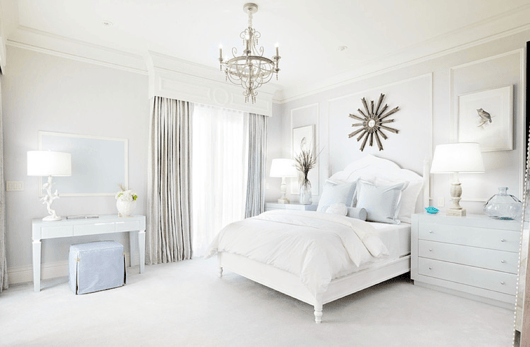 Sterile. Depending on the colors white is combined with, it can be airy and refreshing, while making small spaces feel large and more spacious.
Yellow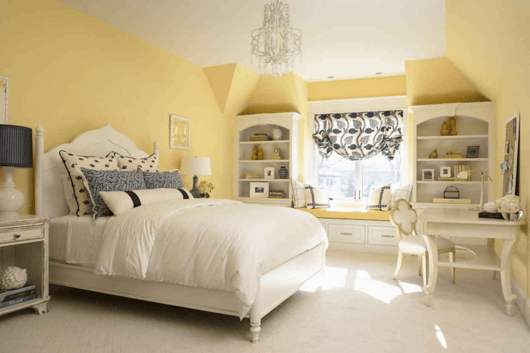 Soft yellows are cheering colors and make individuals feel sunny. Bright yellow is used as an accent that attracts attention and helps to brighten a room. However, large amounts of yellow can be over-stimulating.
Green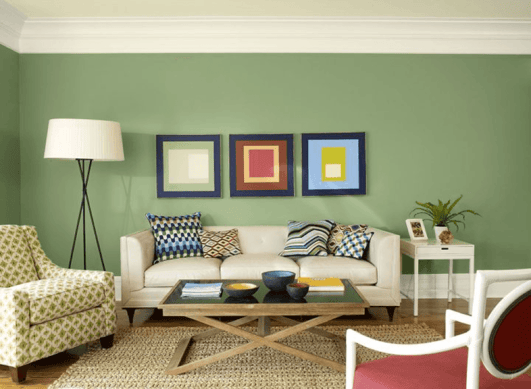 Associated with nature, it is both relaxing and reassuring. Pale yellow-greens portray images of growth while deep greens are associated with status and wealth.
Blue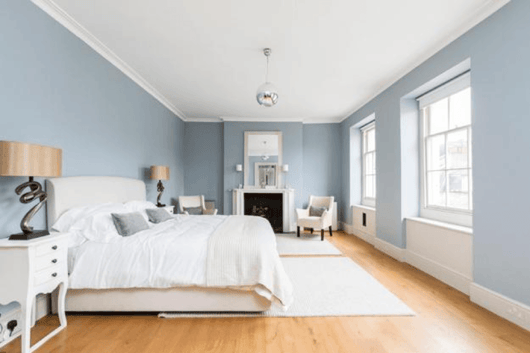 Arouses feelings of freshness, coolness and relaxation. In lighter hues, it is airy and open while dark blues represent wealth, strength and respect bringing out feelings of reassurance.
Purple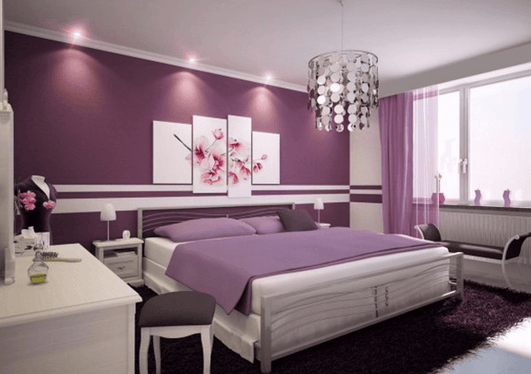 A noble color. Pale violet colors can be flowery and refreshing. Deep purples are rarely used in large amounts, but are a great effect as an accent color.
Red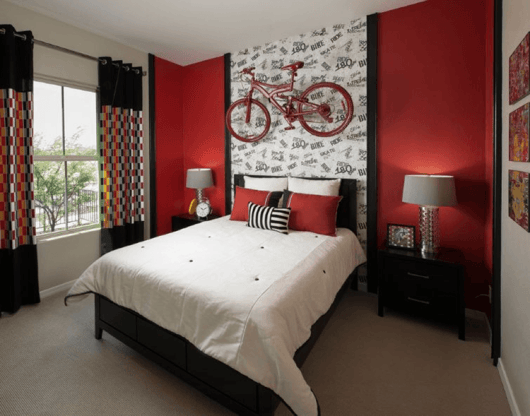 Attracts attention, causes excitement, and even raises blood pressure. Red is intense and stimulating; however it can be distracting in large amounts. Red is associated with wealth and sophistication. High value reds (pinks) can make people feel good about the way they look.
Orange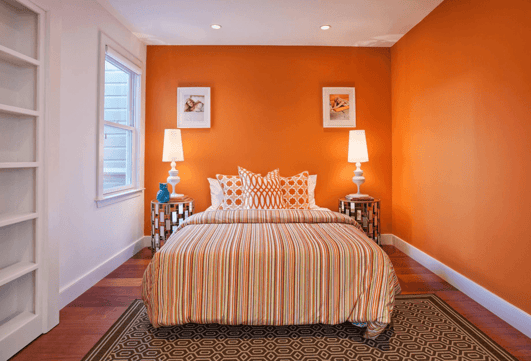 Stimulating in its pumpkin orange hue or warm in its terracotta and peach version. As with other intense colors, orange can be distracting, but it is ideal for attracting attention to details.
Black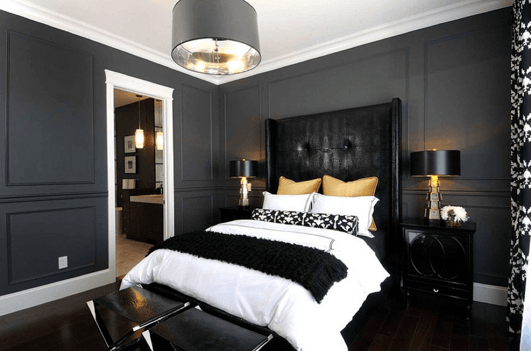 Evokes feelings of fear and elegance, excitement and wealth. Black is a color of contradictions that relies the effect of the other colors combined. Black will make any space seem smaller and more intimate.
---
Our team of Pros can help you with any home remodeling project, including residential painting. For over 15 years Bay Cities Construction has been serving homeowners in the South Bay Region of Los Angeles. Bay Cities Construction is a California Licensed Contractor. Our team has the expertise to redesign and paint your home.
We have plenty of resources on our website to help you with your home remodeling project; from tips, trends, guides and checklists, you'll find plenty of resources on our blog section. If you need additional help for your home remodeling project we suggest reading the following articles:
Let us know your thoughts in the comment section below. Your feedback allows us to create better content that you want to see on our blog.
Are you ready to take the next step? We're certain that Bay Cities Construction is the best licensed general contractor for your project, you can Schedule an Appointment by clicking HERE. We offer a complimentary 1-hour consultation at our office so you can meet our team, and we can get to know your project and needs.